GAME OF THRONES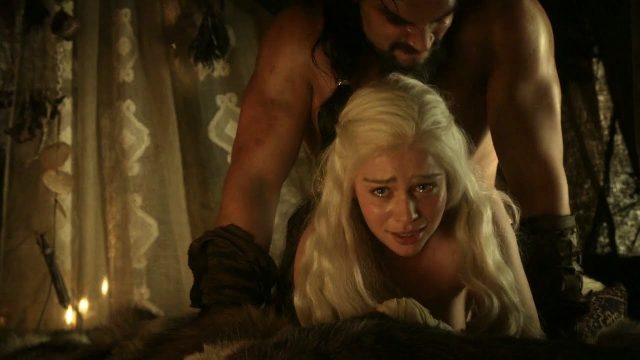 Ed ecco la nostra amata/odiata HBO con la sua Serie Tv di punta, Game of Thrones, che fin da subito ha creato scandalo per la massiccia presenta di scene di nudo e di sesso. Scene che spesso hanno rasentato o anche proprio esplicitato lo stupro, come la prima notte di nozze tra Daenerys e Kahal Drogo nella primissima puntata.
Certo qui molto si deve ai libri di Martin, anch'essi piuttosto espliciti, però ovviamente la resa su carta e la resa in video sono molto diverse, per cui qui in Italia si è scelto per un periodo di mandare in onda le puntate di Game of Thrones in seconda serata e addirittura di censurare alcune scene. Poi le proteste dei fan hanno avuto la meglio ed è arrivata la versione integrale.
In ogni caso, qui sesso e azione sono ben distribuiti, per cui questa massiccia presenza non disturba troppo, anzi, forse dà addirittura un valore aggiunto a questa Serie.