Le Serie Tv sono una gioia di per sé e oltre a regalarci intrecci indimenticabili e personaggi sorprendenti, a volte offrono veri e propri gioiellini hot.
La storia della televisione è piena zeppa di bollenti scene di passione e mai come negli ultimi anni il sesso, da tabù, è diventato elemento quasi costante della serialità, ancora di più quando si parla di cable Tv. Ma la sensualità non risiede solo nelle scene di nudo ma anche in momenti in cui i vestiti rimangono addosso e a parlare sono gli sguardi. Nelle Serie Tv le scene sexy arrivano, la maggior parte delle volte, in modo creativo e quando meno te lo aspetti e soprattutto il più delle volte le scene in Tv sono più coinvolgenti che nei film.
Perché?
Perché i personaggi protagonisti di queste scene interagiscono tra loro da molto prima, la famigerata "ship", creando aspettative alte. D'altronde si sa che più viene ritardato il fatidico momento meglio è, in un rapporto masochista tra lo spettatore e la Serie Tv.
Senza ulteriori indugi vediamo quindi quali sono le 10 scene più sexy delle Serie Tv!
10) MASTERS OF SEX – Virginia prende il controllo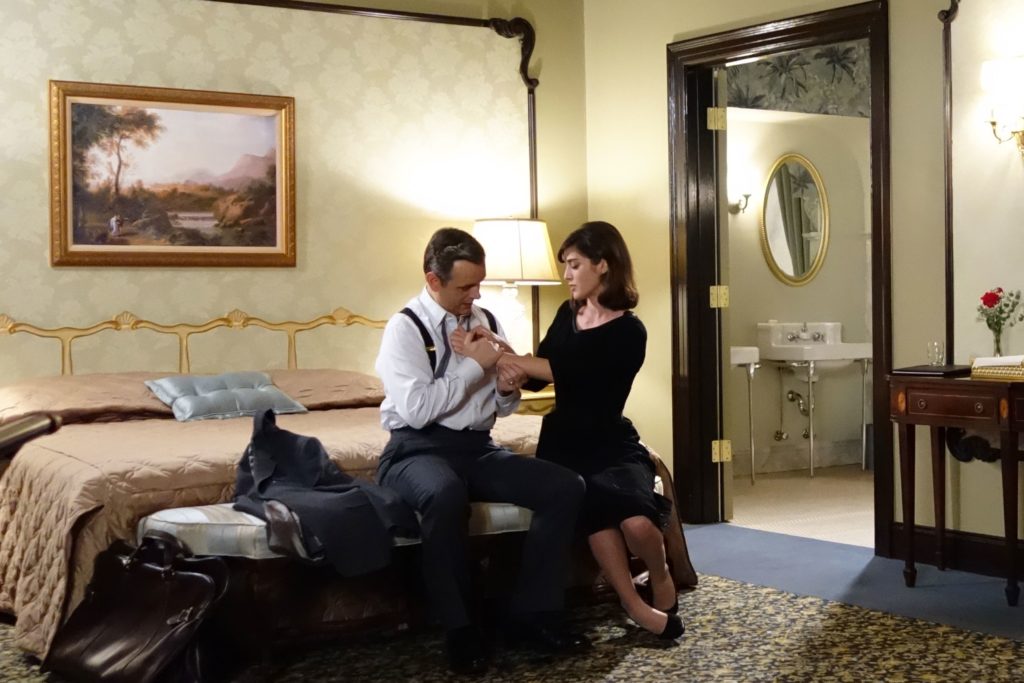 Masters of Sex è una Serie Tv basata su due persone realmente esistite, Bill Masters e Virginia Johnson, ricercatori che danno il via a un rivoluzionario studio scientifico sul sesso e su cosa accade al corpo umano prima, durante e dopo l'atto. Quindi la maggior parte del sesso nella Serie Tv è abbastanza "clinico", un insieme di cavi che tengono distanti i partecipanti ai test dagli occhi logici del dottor Master. Almeno fino a quando lo stesso Bill non rimane intrappolato nella sua rete.
Durante la seconda stagione, Bill e Virginia intrecciano una relazione che inizia per pur scopi scientifici finisce per trasformarsi in qualcosa di più, in una chimica che nessuno dei due è in grado di comprendere a pieno. La scena più sexy che li vede protagonisti avviene nell'episodio 2×12 "The Revolution Will Not Be Televised", a stento include del sesso vero e proprio. Bill, soffrendo di disfunzione sessuale, lascia che Virginia prenda il controllo.
La sua sottomissione produce una vulnerabilità reale che li avvicina come mai prima d'allora.