2) THE BIG BANG THEORY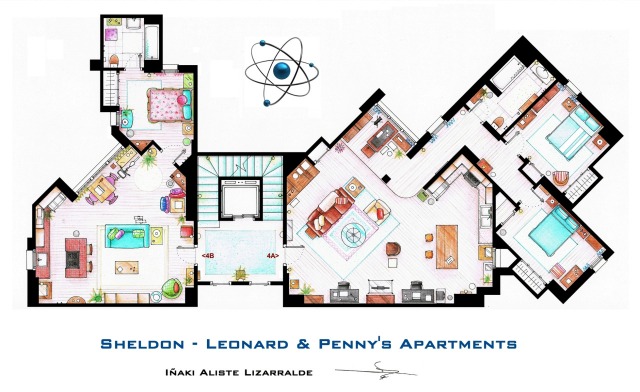 Tra le piantine da lui riprodotte c'è anche quella degli appartamenti di Penny, di Leonard e Sheldon di The Big Bang Theory. Quante volte abbiamo visto Sheldon bussare insistentemente alla porta di Penny in quel corridoio? Ogni singolo dettaglio è riprodotto minuziosamente dall'artista.
3) DEXTER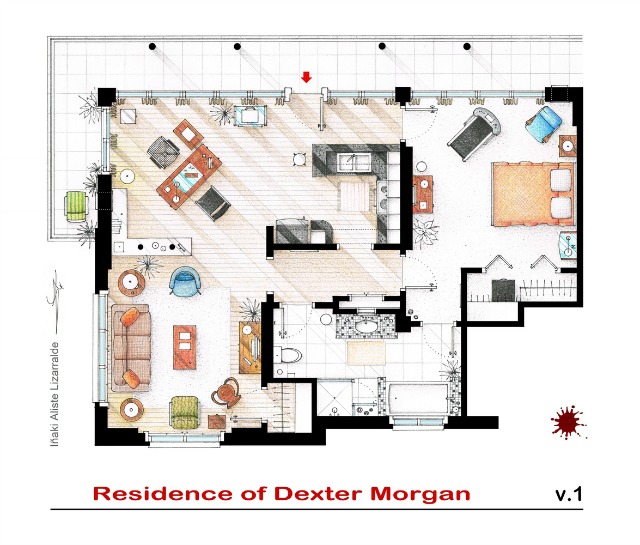 Un'altra tra le piantine riprodotte è quella del misterioso e tenebroso Dexter Morgan. Iñaki ha disegnato due planimetrie diverse di questo appartamento non avendo abbastanza materiale per riprodurre esattamente il bagno, ha provato a rappresentarlo a grandi linee.