3) Master of None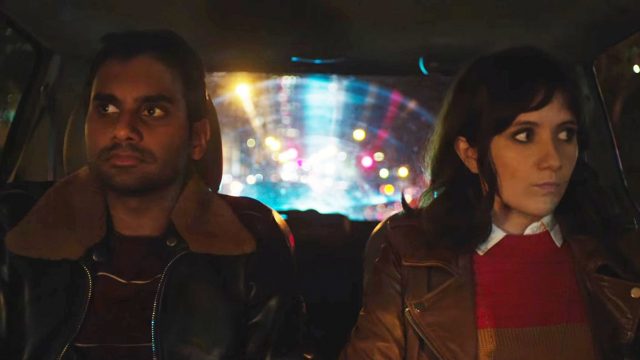 Creata dalla mente di Aziz Ansari, finalmente protagonista anche come attore, Master of None esprime il suo manifesto programmatico già nel titolo. "Jack of all trades, master of none" è un'espressione inglese capace di sintetizzare la condizione, lavorativa ma anche emotiva, di una generazione di giovani "esperta in tutto ma specializzata in nulla".
Il protagonista Dev, sullo sfondo newyorkese, tenta di sbarcare il lunario come attore. La sua indolenza accompagna ogni episodio restituendo un grado estremamente realistico e gustoso dei nuovi trentenni. Il rapporto col mondo del lavoro, coi genitori alle prese con le nuove tecnologie e l'incertezza che sovrasta ogni aspetto della quotidianità sono i veri protagonisti della serie. A far da contorno figure di grande gusto bozzettistico come Arnold (il comico Eric Wareheim) e l'amica-confidente Denise.
Master of None è un prodotto carico di ironia che non manca però di approfondire i nostri tempi. Di grande resa e sicuro trasporto emotivo anche la vicenda sentimentale che attraversa la prima stagione. L'amore viene descritto con vividezza, liberato dai legacci romantici e restituito alle logoranti difficoltà della quotidianità. Una serie che colpisce emotivamente e mentalmente.