I colpi di scena sono una prerogativa imprescindibile di qualsiasi buona serie tv. Senza il plot twist inaspettato ogni show perderebbe la sua attrattiva. Game of Thrones non sarebbe la stessa senza le Nozze Rosse, tanto per dirne una. Ma pensiamo a tutte quelle serie come House of Cards, Breaking Bad, La Casa de Papel, The Walking Dead, Lost e tante altre. Senza i colpi di scena persino le più grandi storie finirebbero per annoiarci. Senza colpi di scena le grandi storie praticamente neppure esisterebbero.
Stupire lo spettatore, tenerlo inchiodato al divano puntata dopo puntata, è il fine ultimo di qualsiasi show. Eppure, non sempre i colpi di scena possono sortire l'effetto sperato. Ce ne sono alcuni che avremmo volentieri evitato, altri fin troppo prevedibili, altri ancora largamente spoilerati. E poi ci sono quelle serie tv che ne fanno un uso talmente massiccio da togliere autenticità alla trama. Un abuso più che uso. L'elenco sarebbe lunghissimo, ma in questa lista ci siamo limitati a individuarne dieci che possono valere come esempio per tutte.
1) Grey's Anatomy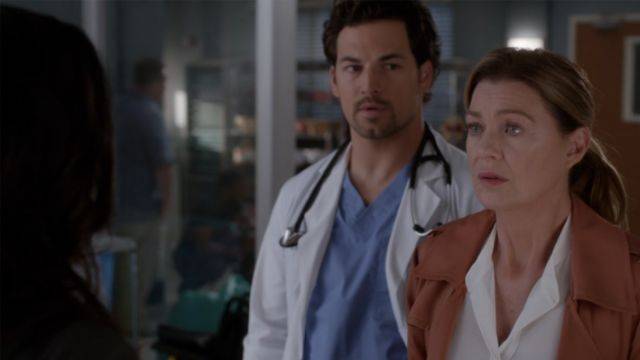 La sconfinata sequela di episodi di Grey's Anatomy, per poter andare ancora avanti dopo sedici, lunghissime stagioni, ha avuto bisogno di conquistare il pubblico con eventi sconvolgenti, morti strappalacrime, incidenti imprevisti, tempeste, calamità naturali, partenze inattese, cambiamenti improbabili. Non che non sia riuscita nell'intento, ma i colpi di scena in questo show sono diventati ormai quasi prevedibili, una parte imprescindibile di ogni puntata. Un modus operandi che ha portato il pubblico ad aspettarsi la svolta inattesa nella trama.
Ma non disperiamo troppo, perché Shonda Rhimes troverà senz'altro il modo di stupirci ancora una volta.
2) How to Get Away with Murder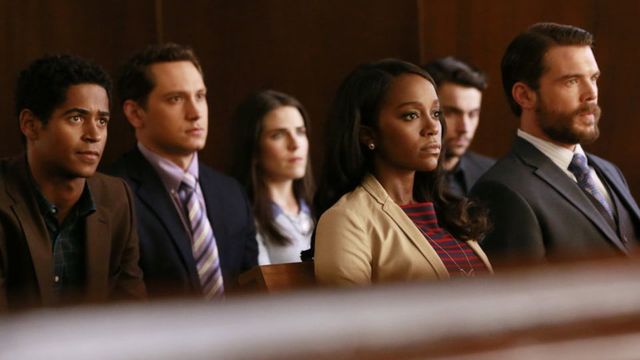 E per restare nell'ambito del Shondaland, ecco un altro show che ha fatto largo uso dei colpi di scena. Essendo un thriller giudiziario, è ovvio che Le regole del delitto perfetto faccia del pathos una delle sue caratteristiche fondamentali, ma la ricerca del plot twist, in alcuni frangenti della serie, sembra diventare quasi ossessiva. Il colpo di scena c'è sempre, sia perché si rende indispensabile per catturare l'attenzione del pubblico intorno a dei casi giudiziari, sia perché lo stile delle serie tv di Shonda Rhimes è improntato a stupire di volta in volta lo spettatore, impedendogli di abbandonare l'episodio. Togliere il sonno, skippare la sigla e pigiare su "Guarda il prossimo": è questa la chiave vincente di una serie come How to Get Away with Murder.