1) Daario Naharis – Game of Thrones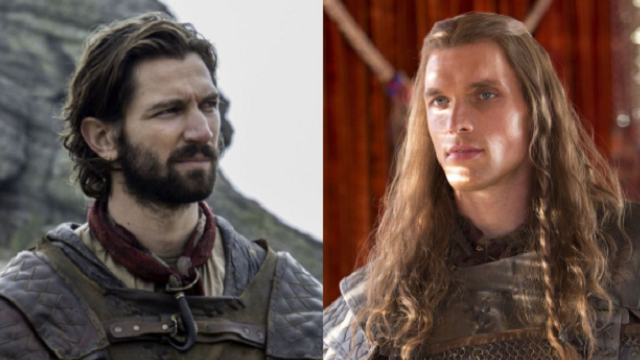 Il cast di Game of Thrones comprendeva numerosi attori, ognuno con esigenze diverse. Tra le varie sostituzioni, quella che ha avuto un impatto maggiore sul pubblico riguarda il personaggio di Daario Naharis.
Il comandante dei Corvi della Tempesta ha cambiato radicalmente le sue sembianze durante la quarta stagione della serie. Prima era interpretato dal biondo Ed Skrein e poi, improvvisamente, i lunghi capelli chiari sono stati rimpiazzati dalla chioma scura di Michiel Huisman.
Eppure nessuno dei due attori di Game of Thrones possiede le sembianze di Daario Naharis così come è stato descritto da George R. R. Martin. Nel romanzo, infatti, il personaggio ha i capelli e la barba tinti di colore blu, con un tocco dorato sui baffi.