81. Friends – "How you doin' ?"
82. The Big Bang Theory – "BAZINGA"
83. The Big Bang Theory – "That's my spot"
Magari, mentre ci si diverte in compagnia, è possibile rievocare i tempi in cui eravamo giovani e frequentavamo la scuola. Anni in cui la nostra adolescenza ci ha regalato emozioni ed esperienze di vita che ci saremmo portati dentro per sempre…
84. Gossip Girl – "io non sono una fermata, sono il punto d'arrivo"
85. Glee – "Being a part of something special makes you special"
86. The O.C. – "E tu chi sei? Chiunque tu vuoi che io sia"
87. The O.C. – " "Sai cosa mi piace dei figli di papà? Niente!"
88. Beverly Hills 90210 – "Una volta un vecchio saggio mi disse: 'Sorridi sempre, col tuo buon umore metterai in crisi il prossimo' "
89. Beverly Hills 90210 – "E così tu sei la sorella di Brandon?"
90. Skins – "I'm Katie 'fucking' Fitch. Who the fuck are you?"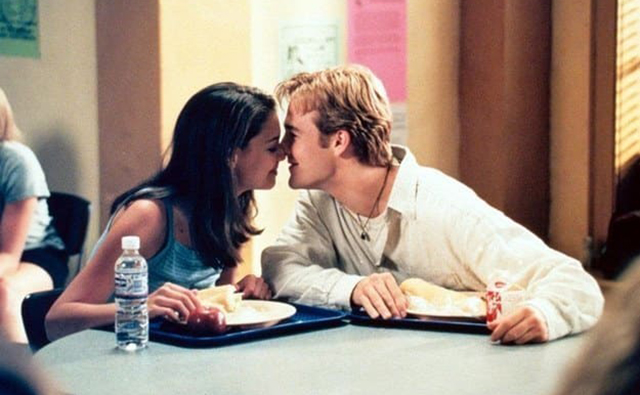 91. Dawson's Creek – "Sei come la pillola del buonumore. Il mio cuore non ha mai lasciato questa barca, non ha mai lasciato te e non lo farà così presto… "
92. Dawson's Creek – "Non importa chi finisce con chi perché, in qualche modo soprannaturale, saremo sempre io e te"
93. Dawson's Creek – "Ma dai, che sta succedendo? Sono qui seduto con la mia migliore amica e ho le mani che mi sudano."
… o immediatamente dopo.
94. New Girl – "1,2,3,4, JFK"
Se anche dopo tutto questo non siete soddisfatti e cercate una via di fuga verso un mondo in cui possiate davvero esprimere la vostra personalità, esiste un'altra via. Le citazioni di serie tv consigliano di tornare indietro nel tempo. È possibile farsi strada tra temibili gangster…
95. Peaky Blinders – "By order of the Peaky fucking Blinders!"
…o combattere per la propria terra in cerca di glorie.
96. Vikings – "Who wants to be a king?
97. Vikings – "Don't be afraid"
Eppure l'animo umano ha bisogno di puntare più in alto. Forse la soluzione è in questo epilogo. Non parliamo di mondi lontani anni luce, ma di scenari nascosti nei più profondi segreti della nostra fantasia. Forse è necessario fronteggiare draghi e tentare di diventare i legittimi sovrani dei Sette Regni, per trovare la propria strada. Fate attenzione, anche in questo caso potreste precipitare e questo non lo consigliamo.
98. Game of Thrones – "L'inverno sta arrivando"
99. Game of Thrones – "All men must die"
100. Game of thrones – "You know nothing, Jon Snow"