'Ma dove l'ho già vista quella faccia?' – quante volte vi siete ritrovati a girare pagine e pagine online per individuare prima il volto, poi il nome, e infine il curriculum vitae dal 1999 a oggi, di quell'attore che sapete di aver già visto in altre serie tv ma non sapete davvero quali? Giusto il tempo di una rapida ricerca della bellezza di 40 minuti e vi ritroverete immersi nel deep web a spulciare ogni più insignificante apparizione, fino a scoprire addirittura di quella volta in cui alla recita scolastica interpretò un albero lasciando il posto di protagonista al compagno di classe più canonicamente avvenente. Interpreti caratteristi o più banalmente attori delle serie tv, sono in molti gli artisti che ogni anno passano di produzione in produzione, facendoci quasi sospettare che al fondo della maratona di presenze televisive ci sia in palio una lauta ricompensa. Oggi abbiamo deciso di presentarvi quelle che secondo noi sono le 10 facce più riciclate di Hollywood: i 10 attori delle serie tv che alla sola vista vi travolgeranno in una ricerca spasmodica nella vostra memoria per individuare le serie tv e tutti i personaggi in cui li avete visti recitare. C'è una bella differenza però: il lavoraccio lo abbiamo già fatto noi. Ora non vi resta che dare da mangiare alla vostra curiosità giocando a una sorta di Indovina chi? con le risposte in sovrimpressione.
1) Jimmy Smits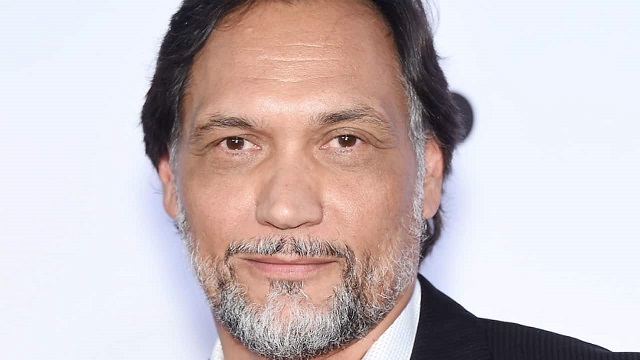 Così tanti sono stati i ruoli interpretati da Jimmy Smits che troviamo davvero difficile riuscire a identificarlo in un solo personaggio. Fin dal lontano 1984, anno in cui l'attore statunitense cominciò a entrare nel mondo della recitazione partecipando al pilota di Miami Vice, non c'è anno nella vita di Jimmy Smits in cui non abbia preso parte a una grande produzione televisiva o cinematografica. Solo due anni più dopo, nel 1986, Smits entra nel cast di L.A. Law – avvocati a Los Angeles, dove interpreterà Victor Sifuentes per la bellezza di 5 stagioni e 107 episodi fino al 1991. Da avvocato a detective il passo è più breve del previsto, ed è così che nel 1993 l'attore veste i panni del detective Bobby Simone nel poliziesco NYPD – New York Police Department. La lunga carriera di Jimmy Smits non si ferma di certo qui: siamo nel 2004 quando incontriamo Matthew Santos nel grandioso cast di West Wing a cui prenderà parte per ben 35 episodi. Se il volto di Jimmy Smits non vi sta dicendo ancora niente di certo le sue ultime tre popolari apparizioni vi daranno le risposte che state cercando: stiamo infatti parlando dell'enigmatico e sinistro Miguel Prado, presente nella terza stagione di Dexter, il nuovo compagno di Gemma Teller, Nero Padilla in Sons of Anarchy e infine l'inaspettato padre di Amy Santiago, Victor Santiago in Brooklyn Nine-Nine.
2) Maggie Wheeler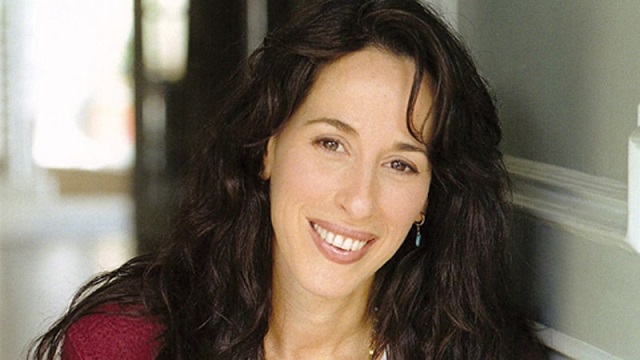 'Oh my God!' – basta guardarla in volto ed ecco riaffiorare in noi i traumi di ogni singolo urlo di Janice in Friends. Impossibile non riconoscerla e altrettanto impossibile credere che abbia partecipato a un sacco di molte altre serie tv prima e dopo l'enorme successo raggiunto con Friends. La prima apparizione televisiva per Maggie Wheeler arriva nel lontano 1992 nel sedicesimo episodio della terza stagione di Seinfeld. Nel 1994 la vediamo comparire in X-Files oltre che ovviamente in Friends ma anche in Will & Grace, Ellen e dal 1996 anche in Everybody Loves Raymond. Maggie Wheeler approda negli anni 2000 partecipando, dopo un solo anno di stop a E.R. – Medici in prima linea nel 2006 e nel settimo episodio della terza stagione di How I Met Your Mother nel 2007. QUalche piccola apparizione qua e là e infine un episodio di Curb Your Enthusiasm nel 2011, cinque in Californication nel 2013 e due in Shameless nel 2018. Che tutto questo tripudio di così tante serie tv diverse fra loro fosse un modo per cercare di scacciare dalla memoria degli spettatori l'indelebile ricordo della starnazzante Janice?
3) Bobby Cannavale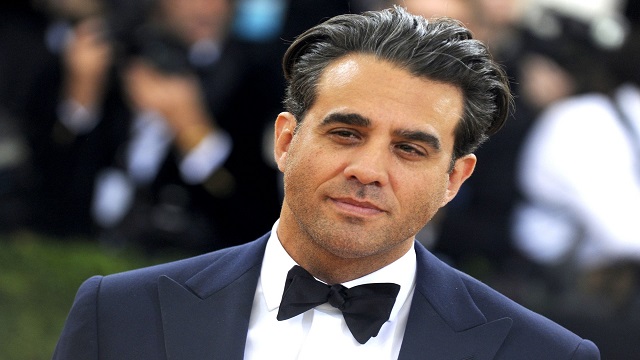 'Quella faccia, quella maledettissima faccia…ma dove l'ho già vista?' – sedetevi pure comodi, la lista è lunghissima. Ritornato giusto un mese fa sugli schermi televisivi grazie a Nine Perfect Strangers in cui interpreta l'ex attaccante di football ora dipendente da antidolorifici Tony Hogburn, Bobby Cannavale ha preso parte alla bellezza di ben 35 serie tv. La giusta risposta a 'dove l'ho già visto' in questo caso è 'ovunque'. Noto soprattutto per aver interpretato il fidanzato di Will, Vince D'angelo dalla sesta stagione di Will & Grace, Bobby Cannavale non si è fermato neanche un istante, macinando esperienza televisive di ogni caratura e intensità. Attivo dai primi anni 2000, l'attore statunitense si è fatto presto strada nelle grandi produzioni televisive prendendo parte anche solo per un cameo o alcune puntate in Sex and the City, Law & Order, Ally McBeal, Oz, Six Feet Under, Lipstick Jungle, Louie e Modern Family. Tra le sue interpretazioni più recenti possiamo invece annoverare la sua presenza in Boardwalk Empire nei panni di Giuseppe 'Gip' Rosetti, Nurse Jackie nel ruolo di Miguel Cruz, Vinyl in cui interpreta il protagonista Richie Finestra, Master of None dove lo ricordiamo nelle vesti di Chef Jeff e Mr. Robot la cui interpretazione dello spietatissimo Irving ci ha dato un assaggio del suo enorme potenziale nei ruoli più drammatici. E poi ancora Homecoming, Angie Tribeca e Mrs. America, insomma: se avete mai acceso la tv in vita vostra, sicuramente avrete già incontrato il profondo sguardo di Bobby Cannavale.
4) Madeline Rose Zima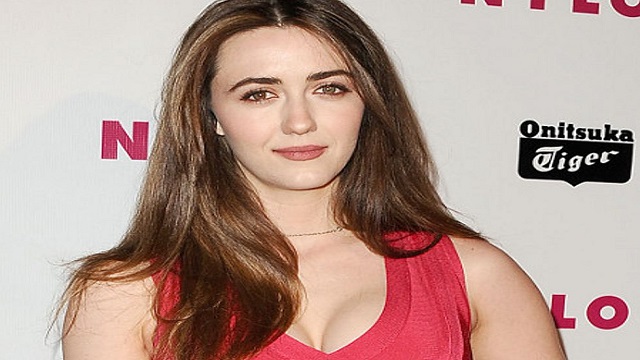 La piccola Grace Sheffield dell'iconica sit-com La Tata non ha mai smesso di recitare da quando di anni ne aveva solo otto, collezionando con il passare del tempo molteplici apparizioni in numerose serie tv. Da Law & Order, fino a Una mamma per amica, da Settimo Cielo passando poi per Grey's Anatomy, Madeline Rose Zima è sicuramente nota ai più – a eccezione del ruolo che l'ha resa famosa da bambina – nota per aver interpretato Mia Lewis, la figlia del fidanzato di Karen, nonché fugace amante di Hank in Californication. Apparsa successivamente in undici episodi di Heroes e in vari cameo distribuiti fra Royal Pains, The Vampire Diaries, Twin Peaks, Grimm, You e recentemente In Treatment, la giovane attrice statunitense ha ancora moltissime possibilità per trovare la sua identità nel mondo seriale e cinematografico.
5) Silas Weir Mitchell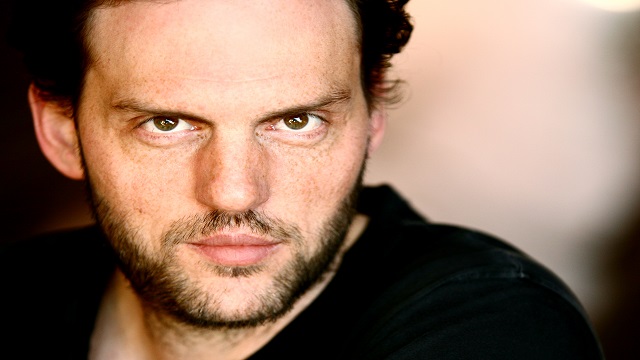 Apparso in una sequela irrimediabilmente lunga di film e serie tv, tra le quali ricordiamo solo brevemente E.R., Jarod il camaleonte, Six Feet Under, Crossing Jordan, CSI :Miami, Detective Monk, Dexter, The Shield e molte altre ancora in cui appare soltanto per un episodio, Silas Weir Mitchell deve il successo a quattro fondamentali serie tv: a 24 in cui ha interpretato Eli Stram, My Name is Earl in cui veste il ruolo dello stravagante amico di Earl, Donny Jones e ultima ma non meno importante Prison Break dove interpreta il detenuto Charles 'Haywire' Patoshik. Tra i suoi ruoli più memorabili ricordiamo la sua partecipazione in tutti gli episodi di Grimm a cui prende parte dal 2011 nel ruolo di Eddie Monroe. Dal 2017, anno in cui è terminata la serie tv fantasy Grimm, dell'attore non ci sono più alcune notizie, anche se si vocifera l'arrivo di uno spin-off della serie a cui l'NBC pare stia già lavorando da tempo. Una cosa è certa, Silas Weir Mitchell è senza ombra di dubbio uno degli attori delle serie tv più riciclati di Hollywood.
6) Billy Brown
L'abbiamo visto ovunque, anche se così su due piedi ci viene in mente di chiederci dove: nessun problema, orecchie bene aperte e profondo tuffo nei vostri ricordi seriali, via. Attivo solo dal 2004 nel panorama seriale, Billy Brown ha preso prima parte al cast di CSI:NY e poi a quello di Criminal Minds, passando poi per NCIS e Cold Case, dimostrando un'irrinunciabile attrazione per la divisa. Nel 2009 prende parte a Californication – anche lui – e nel 2011 appare prima in Dexter e poi in The Following, nel 2013, interpretando in entrambi i casi il ruolo di un detective. Billy Brown cambia vesti nel 2012 interpretando il malavitoso August Marks nella serie tv Sons of Anarchy. Se ricordate di averlo visto recentemente molto probabilmente state pensando a How to Get Away with Murder in cui prende il ruolo di Nate Lahey, e sì, quei pettorali sono suoi, ricordate bene,
7) Anne Dudek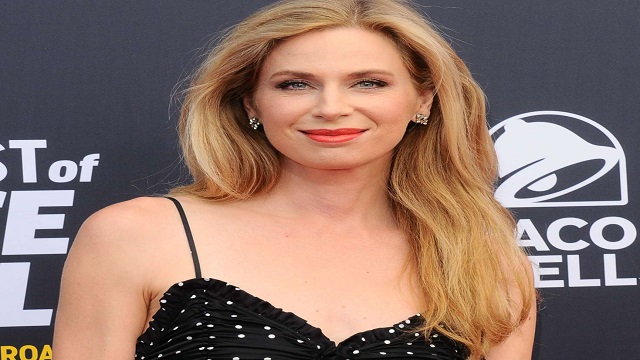 Ne abbiamo parlato recentemente qui, ricordando Anne Dudek come una delle poche, se non l'unica, a essere stata scaricata nello stesso modo sia in Friends che in How I Met Your Mother. Natalie in How I Met Your Mother e Precious in Friends, in qualunque modo la si voglia chiamare, il personaggio interpretato da Anne Dudek nelle due iconiche serie viene puntualmente lasciata il giorno del suo compleanno prima da Mike Hannigan nella 10×01 di Friends e poi da Ted nella 1×04. Oltre a bazzicare in comedy sorelle, Anne Dudek durante la sua lunga carriera ha preso parte a moltissime altre serie tv come: E.R., Giudice Amy, Six Feet Under,Desperate Howsewives, Bones, Psyck, Streghe,Criminal Minds e molte altre ancora. I due ruoli più di rilievo nella sua carriera seriale sono stati senza ombra di dubbio quello dell'assistente di Gregory House, Amber Volakis in Dr. House e la vicina di casa di Don e Betty Draper in Mad Men.
8) Jesse Heiman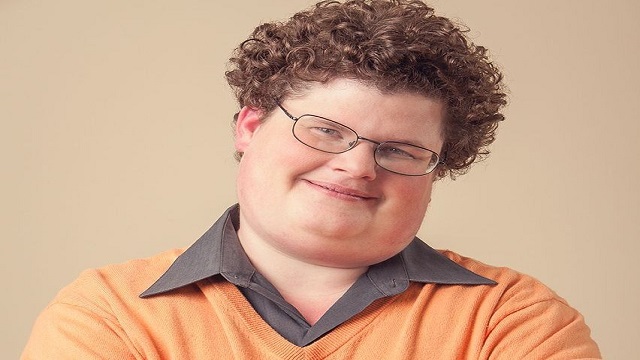 Ci troviamo in una comedy e abbiamo assolutamente bisogno un personaggio con la faccia simpatica che non spiaccichi una parola, ecco l'uomo per voi: Jesse Heiman. Presente in una caterva di film demenziali americani che se cominciassimo a elencarli uno per uno finiremo a capodanno 2021 con assolutamente nessun piano da offrirvi, Jesse Heiman ha preso parte ad altrettante serie tv di cui ricordiamo solo le più rilevanti, giusto il tempo di farvi saltare in mente dove e quando il vostro, e il destino di Jesse Heiman si sono incontrati. Parliamo di: Arrested Development, Drake & Josh, My Name is Earl, How I Met Your Mother, Ned- scuola di sopravvivenza, The O.C, Heroes, Chuck, The Big Bang Theory, Parks and Recreation, Criminal Minds, e sì, queste sono solo le 'maggiori'.
9) Michael Zegen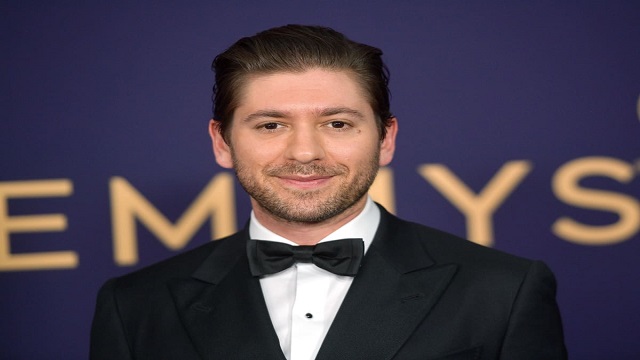 Più lo vedo e più non capisco dove l'ho già visto, Michael Zegen è ovunque, addirittura nella pellicola indipendente Frances Ha di Noah Baumbach. Recentemente l'avrete sicuramente riconosciuto come l'ex marito di Midge Maisel nella brillante comedy The Marvelous Mrs. Maisel, ma ancora prima l'attore statunitense ha recitato anche in Girls,The Good Wife, Boardwalk Empire, The Walking Dead, How to Make It in America, Mercy, I Soprano e Rescue Me, dove con la sua presenza in 42 episodi è finora la serie tv in cui abbia recitato così a lungo. Una lista del genere può senza ombra di dubbio assicurare al nostro Michael Zegen la presenza nell'albo degli attori di serie tv più riciclati di sempre.
10) Craig Robinson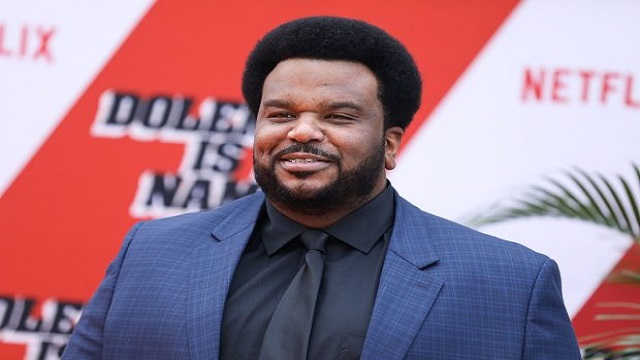 Insegnante di musica prima ancora che attore, Craig Robinson verrà ricordato dai più avvezzi alle comedy di voi come Darryl Philbin in The Office e come il 'Pontiac Bandit' in Brooklyn 99. Non solo di leggerezza è costellata la carriera di Craig Robinson, infatti lo possiamo anche ricordare nel ruolo di Ray Heyworth in Mr. Robot. Apparso anche in un episodio dell'ultima stagione di Friends nel 2004 e in quattro episodi di Eastbund & Down dal 2009 al 2012, Craig Robinson ha transitoriamente arrestato la sua carriera seriale nel 2017 con la sua ultima apparizione in Ghosted. Lo stesso però non si può dire della sua carriera cinematografica che contrariamente è sempre più florida tanto da assicurare all'attore una media di due film all'anno sia nel 2019 che nel 2020.
Di tutti gli attori delle serie tv più riciclati di Hollywood, i dieci elencati sembrano davvero averci preso gusto, secondo voi ce ne siamo dimenticati qualcuno?