Bentornati! Jane the Virgin raggiunge l'episodio 4×05. 69!
Jane the Virgin, chapter sixty-nine.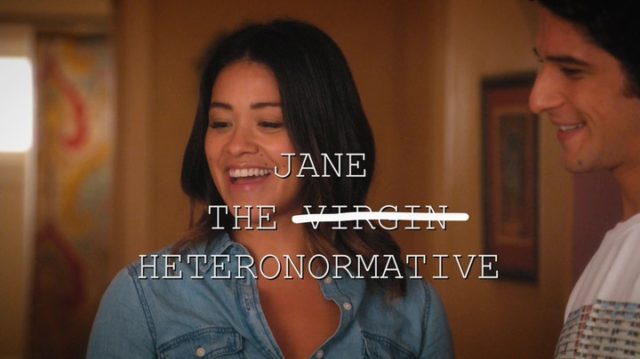 "So, you are bisexual..."
Oggi abbiamo Jane the Virgin che fa Jane in 4: fidanzata, amica (x2), figlia. Abbiamo quindi Xo e Rogelio alle prese con la contraccezione; Jane e Lina, Jane e Rafael, Jane e Adam.
Cominciamo da Jane e Rafael: dopo la lite della settimana scorsa, Jane the Virgin sembra intenzionata a ritirarsi dal progetto "rendiamo #DoucheRafeal sempre più stronzo". Oggi Jane lo aiuta a gestire Luisa, Rafa aiuta Luisa. Certo, Rafael è in errore, ma è in buona fede. Magda e Anezka sono diaboliche. Ciò non toglie che Rafael ci sia, si presenti per la sorella.
Capitolo 69.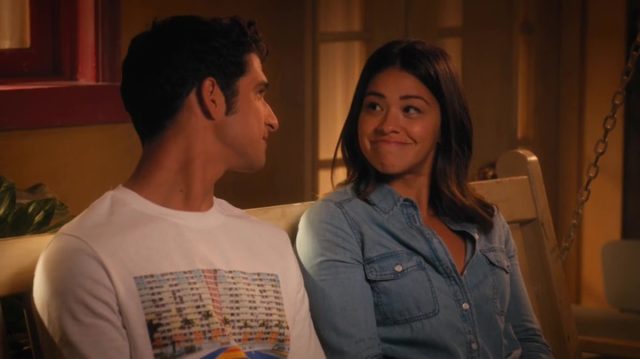 Una delle teorie del gender più performative oggi è ancora quella cristiana. Dà regole precise sulla società e le persone in essa, regole che hanno formato e formano quello che in genere viene considerato "normale". Ci sono le donne, ci sono gli uomini. Sono attratti l'uno dall'altra e procreano. L'eteronormatività cattolica, anche quando "tollerante" verso la componente L e G di LGBTQ+, non è aperta né riesce a capire definizioni legate alla fluidità di genere come, ad esempio, la bisessualità.
Normale è quello che percepiamo come ovvio. "Ovvio" che il genere sia legato alla fisiologia. "Ovvio" che sei attratto dal sesso opposto (o dal tuo sesso, per i più aperti). Quando la "normalità" figlia del cristianesimo incontra persone per le quali non si applica come bisessuali, transgender, queer, questioning, intersex, asex, polyamorous o pansexual, che accade?
Jane è educata cattolica. È aperta alla comunità LG, perché è una brava persona, ma oggi ha a che fare con qualcosa che esce dalla sua "normalità" dei ruoli sociali e sessuali che la teoria del gender cristiana assegna a uomini e donne.
E quindi reagisce male alla rivelazione che Adam è bisessuale. È insicura. Non sa bene se Adam sia gay o no (risposta: no). Se la prende con Adam perché ne ha parlato con lei tardi quando in effetti è spaventata dal suo posto nella vita di Adam. I ruoli sociali assegnano posti fissi al caos delle relazioni umane rendendole organizzate. Jane è la ragazza che fa liste su liste, ed è cattolica, quindi ha senso che si senta fuori posto in una relazione (anche se è una relazione monogama) quando scopre che Adam è attratto da uomini e donne.
Fortunatamente Lina l'aiuta a risolvere il problema.
"I'm not sure I should marry him. And I need you to tell me what to do."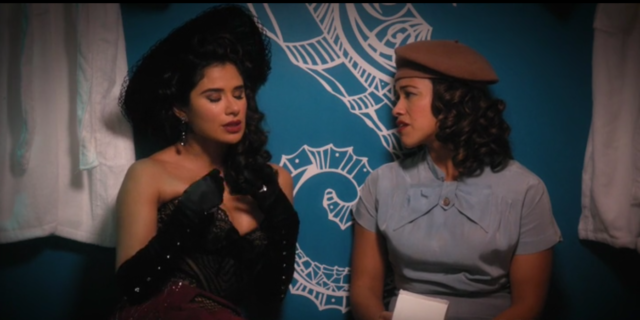 Lina è tornata! Con richieste leggere e abbordabili. Tra cui far decidere a Jane se il matrimonio s'ha da fare. L'amicizia tra Lina e Jane è una delle relazioni che Jane the Virgin ha abbandonato nel tempo, presa com'era da telenovele, matrimoni e bambini.
Ciò non toglie che Jane sia ancora l'amica di più lunga data di Lina. Quindi ha senso che sia lei a organizzarle l'addio al nubilato. Ha senso anche che Lina le chieda se ha deciso bene o no. Lina ha dubbi sul suo matrimonio con Danny, un adorabile e super-organizzato contabile. I due sono parecchio diversi, ma si conoscono e sono una bella coppia.
Lina chiede a Jane di verificare se Danny è buono per lei. Ovviamente la cosa va male e ovviamente le due finiscono sedute in bagno a cercare di capire che succede e quali siano i loro sentimenti. Lina realizza quanto Danny e Jane siano simili. E ovviamente le cose si risolvono per il meglio.
"I wanna pull out of this conversation."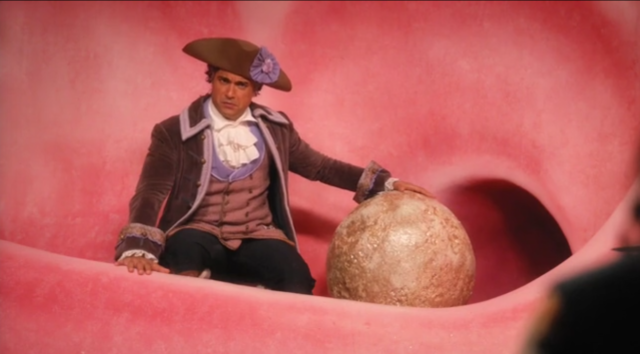 Sul fronte Xo e Ro, abbiamo la contraccezione. Per rimanere in tema di ruoli: chi si deve occupare della contraccezione in una coppia? Chi deve controllare?
Se avere figli è un affare solo femminile, allora la contraccezione è un affare femminile. Però avere figli, così come fare sesso, non è un affare solo femminile. Senza contare che è corretto chiedere a tuo marito una vasectomia, che non è una procedura invasiva, invece di continuare a prendere ormoni (perché la pillola sono ormoni) o farsi legare le tube (procedura altamente invasiva).
In sostanza: Xo ha ragione. Anche Rogelio se ne rende conto. La sua difesa del suo pene è più una difesa dei bei vecchi tempi in cui era giovane. Ma lascia andare la sua capacità di procreare, così come abbandona il calcolo prima di uscire dall'uretra della scienziata nella sua telenovela.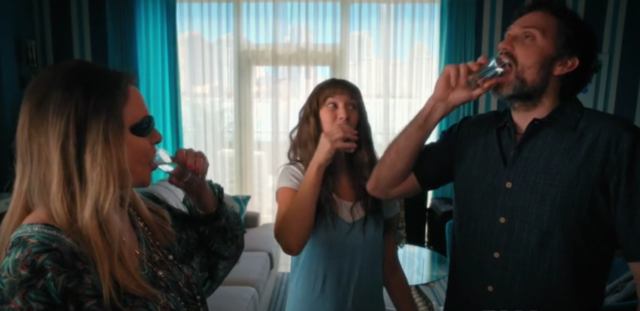 Note:
Il narratore va ultra-meta con: "Just go with it, ok?"
"My sister tried to drown me at the sea. I have a high bar." Petra.
È più importante dire alla tua ragazza che sei bisessuale o discutere chi vincerebbe tra Batman e Wolverine? #IoStoconAdam #BatmanvsWolverine #ChiVincerebbe? #Batman
Neologismi!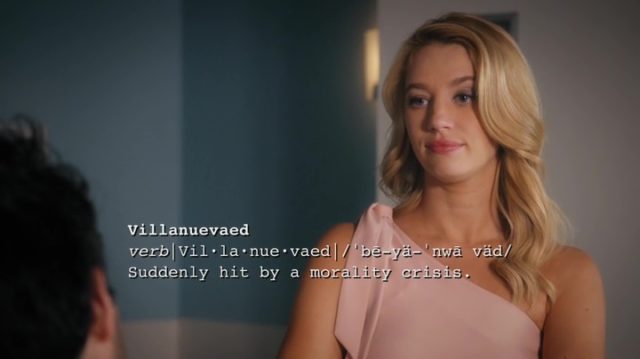 "Baby is the greatest name in the world so I take it as a compliment. No matter how was intended." Rogelio difende peni e figli.
Male gaze ≠ male gays. Prendete appunti. Felice che l'esempio per il male gaze non sia una donna, inoltre. (E qui consiglio Lindsay Ellis con "The Male Gaze vs. The Man").
La vediamo solo alla fine, ma oggi Magda è in nero.
Sono felice che Adam sia passato da una Serie intensamente LGBTQ+ ad una che, apparentemente, lo sta diventando.
Leggi anche – Jane The Virgin, recensione 4×04