Oggi lo vediamo interpretare il ruolo di David Budd nel thriller prodotto dalla BBC Bodyguard. La verità però è che tutti lo ricordiamo come l'attore che ha interpretato Robb Stark in Game of Thrones. Stiamo parlando di Richard Madden. L'attore scozzese, come ogni altra stella della serie prodotta da HBO, ha voluto dire la sua su come potrebbe andare a finire Game of Thrones.
La sua predizione su come finisca l'attesissima ottava stagione è leggermente diversa da quelle di Sean Benn (Ned Stark) e di Finn Jones (Loras Tyrell). Il padre di Robb ha ipotizzato che possa essere uno dei "suoi" Stark a sedere sul trono, il nipote di Olenna Tyrell ha affermato che secondo lui alla fine il Trono di Spade verrà distrutto. Richard Madden invece la pensa molto diversamente e molto recentemente ha detto la sua sul possibile finale di Game of Thrones in una intervista all'Hollywood Reporter:
"Penso che ci saranno solo i tre draghi che volano in cielo e tutti gli altri morti. Potrebbe essere una possibilità!"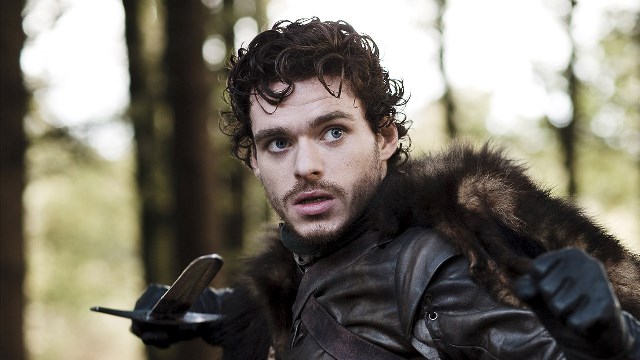 Visto il trattamento che è stato riservato a Robb e soprattutto vista la morte improvvisa e drammatica, ci sentiamo di comprendere questa idea. Sicuramente Richard non avrebbe mai potuto immaginare un finale alla "vissero tutti felici e contenti".
La sua risposta è stata molto sottile, anche perché non possiamo dire con certezza che Madden non sia coinvolto nell'ottava stagione di Game of Thrones. Lui però ha smentito e ha parlato del suo ruolo ora:
"Sono solo uno spettatore ora, e questo è ottimo. Una delle cose più brutte del far parte del cast è che hai le sceneggiature, in questo modo sai cosa succederà dopo. Ma visto che non interpreto più Robb da anni, ora posso godermelo davvero come spettatore, che è elettrizzante "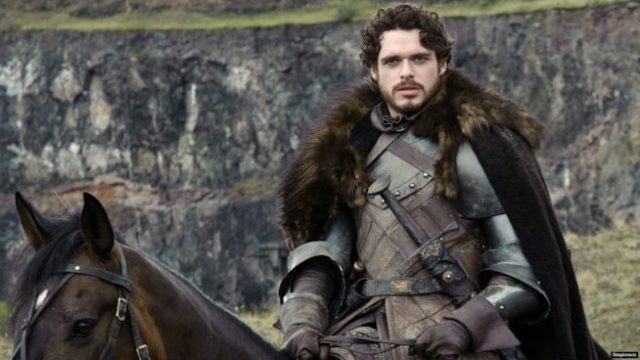 Madden ha poi parlato del ruolo che interpreta in Bodyguard e della svolta alla sua carriera dopo aver vestito i panni di Robb Stark in Game of Thrones:
"Ero pronto per una nuova avventura. Ero un ragazzino quando ho iniziato Game of Thrones e ho imparato molto attraverso di esso. Sono cresciuto e me ne sono andato al punto giusto quando stavo superando l'età per essere quel personaggio. Stava crescendo il me stesso uomo, ma non il personaggio. In questo momento entrare in questi altri ruoli, in cui non sono un principe o un re, ma sono un padre prima di un figlio, è stato un grande cambiamento per me e qualcosa di cui sono entusiasta."
Come finirà davvero Game of Thrones quindi? Nessuno può saperlo fino a quando, ad aprile, comincerà la nuova stagione.