Ebbene sì. Quando pensiamo alla giovane Stark non possiamo non pensare che in un certo senso il suo destino fosse già scritto. In questo articolo, vi avevamo spiegato, dopo un'attenta analisi riferita ad un teaser, le sorti di Arya Stark. Nell'articolo si evidenzia come lo sguardo di Arya nei confronti del drago di Daenerys abbia radici più profonde, radici che arrivano fino alla sesta stagione. La fine di Game of Thrones ci ha mostrato la giovane Stark a bordo di una nave.
Sappiamo che andrà a esplorare il continente occidentale, scoprendo cosa c'è oltre Westeros. La sua decisione di non tornare a Grande Inverno è stata una sorpresa per la famiglia: da Sansa a Jon. Ma Arya ha sempre indicato la sua meta, solo che al tempo non potevamo capirlo. Il momento esatto, che un buon utente Reddit ha contrassegnato, è una scena nell'episodio intitolato No One. Lady Crane aiuta Arya a guarire dopo la coltellata e le dà un posto per riposare. Durante la sua permanenza la invita nel loro viaggio verso Pentos. Arya rifiuta, sostenendo di non sarebbe una buona attrice. Ma quando le viene chiesto dove vorrebbe andare, lei risponde: "Essos è a est, Westeros è ovest, ma cosa c'è a ovest di Westeros?".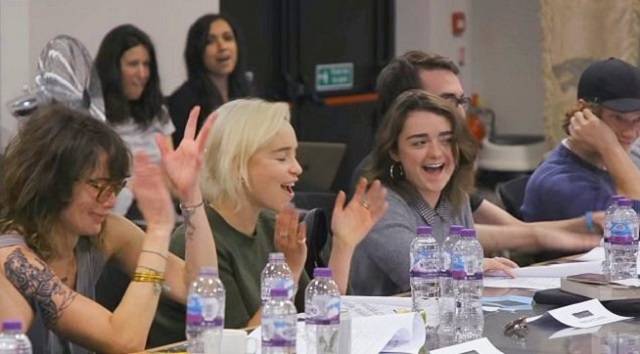 Lady Crane risponde che non lo sa. "Nessuno lo sa. Lì si fermano tutte le mappe. […] Mi piacerebbe vedere dove finisce il mondo". E infatti è proprio così che finisce Game of Thrones: Arya saluta tutti, compreso Jon che non rivedrà mai più, alla scoperta di un nuovo mondo. Magari, nella prospettiva da noi idealizzata in questo articolo, tra 10 anni la Stark avrà scoperto un nuovo continente.