Netflix spara titoli a profusione, le nuove uscite mensili non si contano sulle dita di una mano, e tra serie tv inedite e grandi cult in arrivo, non abbiamo neanche il tempo di girarci attorno per scoprire quel gran mondo che si cela sotto e oltre le proposte della nostra home page.
Sembra impossibile da credere, ma oltre Stranger Things, La Casa de Papel e How I Met Your Mother c'è molto, molto di più. Un catalogo inesplorato di serie tv bellissime ma sfortunatamente sottovalutate.
Sottovalutate forse e anche perché offuscate dalla luce delle serie più note, ma fidatevi, entrare nel deep Netflix per scoprirle è un'occasione che non dovreste perdervi. Vediamo se riusciamo a convincervi!
1) Love
Tre stagioni di emozioni, sono quelle che Love ci regala.
Una serie autentica che ci mostra l'amore moderno di due ragazzi che non potrebbero essere più diversi tra loro: Gus eternamente indeciso e insicuro, e Mickey, spavalda e spontanea.
Ma se è vero che gli opposti si attraggono lo scoprirete solo guardando questa divertente e dolce serie Netflix diretta da Judd Apatow e interpretata da Paul Rust e Gillian Jacobs.
Una storia d'amore ma anche d'amicizia mai scontata e diversa dalle comedy a cui siamo abituati.
2) She's Gotta Have It
Sconosciuta ai più, She's Gotta Have It, è la bellissima serie tv diretta da niente meno che Spike Lee, il quale ha usato lo stesso soggetto di Lola Darling, film del regista del 1986, declinandolo in una serie tv ambientata ai giorni nostri.
Se già la prima stagione è decisamente ben riuscita, per la seconda mi sento proprio di tirar fuori quella parola lì, tanto abusata quanto in questo caso obiettiva, She's Gotta Have It è un capolavoro incompreso.
Nola Darling, la protagonista della serie, è finalmente il personaggio femminile a tutto tondo di cui avevamo bisogno. Non una comparsa, ma una personalità completa e inedita, una voce che vuole farsi sentire e ci riesce anche. Nola è la portavoce delle donne e delle minoranze, una paladina dei diritti umani che non poteva che nascere dalla penna di Spike Lee, da sempre ambasciatore di questi temi nel cinema e non.
3) Crashing
Forse non tutti lo sanno, ma prima di Fleabag la nostra amatissima Phoebe Waller-Bridge ha creato e recitato in una divertente miniserie di nome Crashing, disponibile inaspettatamente su Netflix da prima ancora che Fleabag divenisse un gioiellino seriale.
Con una sola stagione composta da 6 episodi della durata di 25 minuti ciascuno conosceremo un gruppo di scalmanati e irriverenti ventenni che, a fronte di un canone d'affitto ridotto, decideranno di insediarsi nelle vesti di custodi e inquilini in un vecchio ospedale abbandonato, facendo così di quel fatiscente edificio la migliore delle case studentesche.
Tra una caccia al tesoro e un festino alcolico, i protagonisti ci mostreranno come qualsiasi esperienza, se vissuta nel fiore della giovinezza e della speranza, possa brevemente passare dal tragico al divertente in un semplice cambio di corsia.
Se avete amato la Phoebe Waller-Bridge di Fleabag allora preparatevi a conoscere la sua versione precedente in Crashing.
4) F is for Family
Una serie animata ambientata negli anni '70, ci potete credere? Ebbene sì!
Questo è F is for Family, uno show sfortunatamente sottovalutato che ha molto da dire.
Al centro di questa 'commedia familiare', come è stata definita, troviamo i Murphy.
Frank, il padre, un uomo insoddisfatto della sua vita con seri problemi di gestione della rabbia. Sue, sua moglie, una donna ancora troppo incatenata dai dettami del patriarcato ma che sogna di avviare un'attività tutta sua.
Kevin, Bill e Maureen i loro tre complicati figli che tra una corsa disperata per non farsi picchiare da un bullo e una pila di infinite bugie cercano di trovare il loro posto nel mondo.
5) Master of None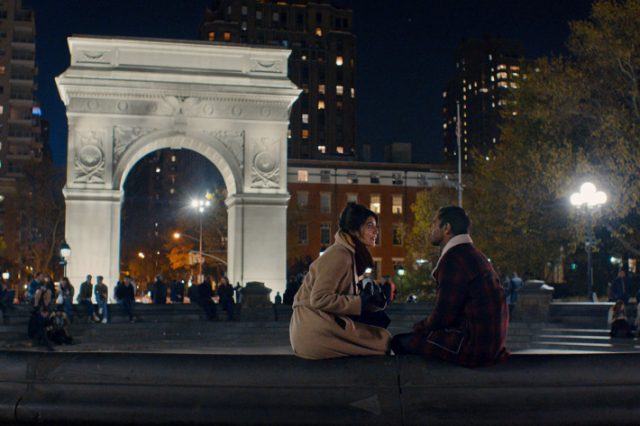 Di e con Aziz Ansari, Master of None è un piccolo gioiellino che ha i tratti della commedia indipendente.
In questa serie seguiamo Dev Shah: un trentenne di origini indiane che cerca di affermarsi come attore a New York provando a trovare un equilibrio tra la sua ambizione e tutti gli altri attori della sua vita: gli amici, gli affetti, la famiglia.
Il racconto di questa impresa segue, oltre a quelle di Dev, anche le vicende dei suoi amici, cavalcando con intelligenza e semplicità temi come il pregiudizio etnico, l'omofobia e il maschilismo. In attesa dell'ormai, finalmente annunciata, nuova stagione, prendetevi il tempo di recuperare questo gioiellino seriale di cui ancora si sente parlare troppo poco.
6) Derek
Tornato in auge con l'acclamatissimo After Life, Ricky Gervais ci ricorda con Derek di non essere solo un attore bravo, ma bravissimo.
Disponibile su Netflix e sconosciuta ai più, Derek è l'emozionante racconto di un uomo sulla cinquantina affetto da un non dichiarato, ma evidente ritardo mentale, che trova nel lavoro in una casa di riposo il suo scopo nella vita.
È infatti in questa location inedita che si svolge l'esistennza del nostro protagonista e dei suoi amici, che si tratti di colleghi o anziani moribondi, Derek sa conquistare tutti, spettatori compresi.
Se volete emozionarvi, sorridere e trovare la bellezza di quell'umanità ormai scomparsa dalle nostre vite, e schermi, Derek è il regalo che potete farvi.
7) The Last Czars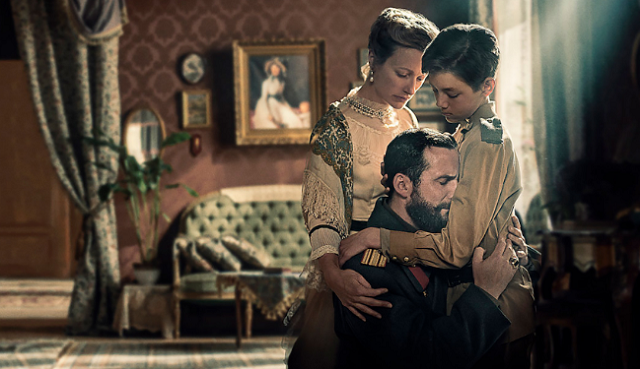 Orfani della nuova e attesissima stagione di The Crown, a me!
Se volete approfondire il vostro bagaglio culturale in tema di famiglie reali, The Last Czars sarà pronta a sorprendervi.
Questa interessante docu-serie tratta infatti la vita e la morte degli ultimi zar di Russia: I Romanov.
Alternando parti recitate a brevi intermezzi di stampo documentaristico, la serie ci apre gli occhi su una storia tanto drammatica quanto avvincente.
Dall'incoronazione di Nicola II nel 1894, fino alla fine della dinastia Romanov nel 1919, The Last Czars è un prodotto Netflix di altissima qualità in grado di intrattenere qualsiasi spettatore amante della storia o meno.
8) Special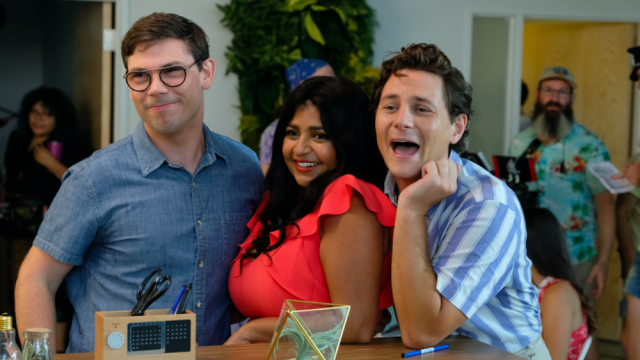 Ryan è un ragazzo omosessuale affetto da una lieve forma di paralisi cerebrale, ed è lui il protagonista di questa affascinante storia.
Special è il nuovo show  Netflix ispirato alla trama del libro di Ryan O'Connel, scrittore e qui attore protagonista della serie, nonché Ryan in tutto e per tutto dato che sia il libro che la serie sono una sua romanzata autobiografia.
Quella di Ryan dunque è una storia vera, e chi meglio di lui potrebbe raccontare, anche ironicamente, le disavventure tipiche di chi combatte contro gli stereotipi tutti i giorni?
Nessuno, ed è per questo che Special è un prodotto assolutamente unico nel suo genere, in grado di sensibilizzare e divertire allo stesso tempo.
Provare per credere.
9) One Day at a Time
Salvata in corner dalla cancellazione più di una volta, One Day at a Time oggi resiste nel catalogo Netflix ancorandosi ad un inaspettato folto numero di affezionati.
Come non affezionarsi d'altronde agli Alvarez?
Una famiglia che crede nei valori ma che è anche capace di rimetterli in discussione per l'amore di un suo componente. Un gruppo che più unito di così non potrebbe essere e che ci influenza continuamente con la sua irrefrenabile positività.
Nelle giornate tristi, One Day at a Time è quello che vi serve per tirarvi su il morale con una sana dose di amore e ottimismo.
10) Dear White People
Nonostante conti ben tre stagioni, di Dear White People, non se ne è ancora parlato abbastanza.
Dear White People è la serie originale Netflix che meglio di tutte è capace di parlarci di black culture. Si parla di appropriazione culturale, white privilege ma soprattutto di razzismo.
I protagonisti di questa serie sono per la maggior parte giovani attivisti che hanno molto da dire ma anche molto contro cui scontrarsi, dalle istituzioni a i loro mostri interiori. Non sarà una lotta facile ma la tenacia di certo non manca ai nostri protagonisti.
11) Archer
Cosa accadrebbe se James Bond fosse un completo idiota? Guardando Archer troverete la risposta a questo quesito.
Vanesio,sarcastico,arrogante e con un conclamato problema con l'alcolismo, ecco come sarebbe. Il suo nome è Archer ma ha anche dei difetti.
Questa perla fortunatamente disponibile su Netflix stravolgerà la vostra idea di intrattenimento. Avreste mai pensato di ridere a crepapelle guardando una serie animata dal genere spy ambientato sempre in epoche diverse? Bene, preparatevi perché è questo quel che accadrà.
12) Please Like Me
Non esiste ingiustizia maggiore di quella che subisce in Italia questa serie meravigliosa. Non avete idea di cosa vi state perdendo.
Josh è un ventenne che si è appena reso conto di essere gay e non ha assolutamente idea di come far conciliare la confusione che ora ha in testa con il marasma che c'è già nella sua chiassosa vita.
Temi profondi e spaccati di vita irriverenti si alternano in questo show che sa emozionare e far divertire con una semplicità che possiamo ritrovare soltanto nella vita vera.
Ci saranno momenti in cui, come con un amico, non sarete d'accordo con Josh e il suo cinismo, ma molte di più saranno le volte in cui, nonostante tutti gli perdonerete ogni tutto.
Questa serie ha solo un difetto: finisce.
13) Derry Girls
Quattro ragazze e un ragazzo nel pieno dell'adolescenza sono i protagonisti di Derry Girls. Niente di lontano da quello a cui siamo abituati, se non fosse che: ci troviamo negli anni '90, nell'Irlanda del nord durante i conflitti armati che divennero noti come troubles.
Il conflitto 'a bassa intensità' ma dalle forti basi religiose non può che scombussolare la vita dei nostri giovani buffi protagonisti che comunque non si risparmiano dai guai e dalle avventure tipiche di qualsiasi giovinezza.
Questa serie scritta da Lisa McGeel è quanto di più irlandese possiate mai vedere. In poche battute verrete catapultati in un territorio ed in uno stile di vita di cui non riuscirete più a fare a meno.
14) Easy
Concludiamo questa lunga lista con Easy, una serie Netflix che ha molto da dire.
In questa serie antologica è la vita vera ed i problemi di tutti i giorni a farne da padroni, soprattutto quelli sentimentali.
Relazioni romantiche e relazioni umane, in fondo è tutto qui, ma per quanto semplice e scontato possa apparire, nessuno si sofferma mai abbastanza a rifletterci su.
In questo show, ricco di guest stars come Orlando Bloom o Emily Ratajkowski, verranno approfondite le vicende di alcuni abitanti di Chicago che vedremo destreggiarsi più o meno abilmente tra lavoro, sesso e amore. Niente è più interessante della cruda e inesplorata normalità.