Netflix è sicuramente una delle piattaforme streaming più famose, amate e apprezzate dal pubblico. In questi anni ha avuto più iscritti di quanti se ne possano contare e ha dimostrato di avere successo anche nel settore cinematografico.
Il catalogo della piattaforma è certamente immenso e si arricchisce ogni mese con svariati contenuti, originali e non. Ognuno poi ha le sue preferenze, ed è facile scegliere su cosa buttarsi.
Netflix però vanta anche il merito di aver reso noti molti titoli di serie tv. Ma ecco la chicca: alcuni titoli famosi non sono certo degli originali Netflix. E oggi sono qui per smantellare le vostre certezze.
Lo so, capita spesso di vedere dei titoli in catalogo che presentano inizialmente la scritta "A Netflix Original Series". Il caso più recente che ho notato è forse quello di RuPaul's Drag Race, e tutti i fan sanno bene che la piattaforma ne ha solo acquistato gli episodi.
In questo caso specifico noi possiamo notare che Netflix ha, per l'appunto, deciso di acquistare gli episodi del programma rendendoli fruibili più facilmente. Ci sono però anche casi in cui, dopo una prima stagione della serie tv aggiunta come non originale, la seconda sia considerata un originale vero e proprio.
A questo ci arriveremo a breve. Noi abbiamo trovato la bellezza di dieci serie tv che Netflix ha reso famose e ora andremo a elencarvele. Se ve ne dovessero venire in mente altre, non dimenticate di farcelo sapere!
1) The Alienist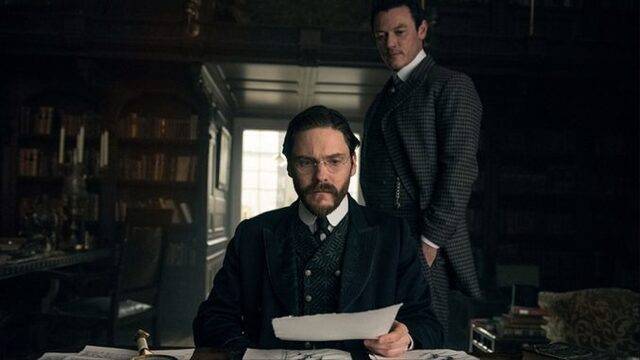 Non so se lo sapevate, perché per me è senza dubbio stata una sorpresa, ma, nonostante sia disponibile in Italia sulla piattaforma streaming, The Alienist non è un originale Netflix. Negli Stati Uniti è infatti una produzione del network TNT.
Tuttavia a Netflix resta il pregio di averla resa famosa in tutto il mondo. Ha permesso a noi spettatori di appassionarci alle storie del commissario Theodore Roosevelt, dell'analista Laszlo Kreizler e della segretaria del commissario, Sara Howard.