Nell'ormai più che ampio panorama delle serie tv, spesso troppa poca importanza viene data alle miniserie. Piccole perle che rischiano di passare inosservate e che, data la brevità che le caratterizza, potrebbero destare un'attenzione da parte del pubblico clamorosa. Sarebbe davvero un peccato lasciarsele scappare, eppure lo facciamo. Persino su Netflix, il cui dominio sullo streaming online sembra aumentare sempre di più, ce ne sono alcune trascurate ingiustamente dalla maggior parte degli utenti.
In questo articolo ci assumiamo il compito di rispolverarne alcune, restituendogli l'importanza che meritano e soffermandoci proprio sui loro punti di forza, visto che molti, nello scegliere quale serie guardare, si saranno fatti senza subbio influenzare troppo dalle prime impressioni.
Ecco a voi 5 miniserie presenti su Netflix e colpevolmente ignorate da tutti.
1) Dogs of Berlin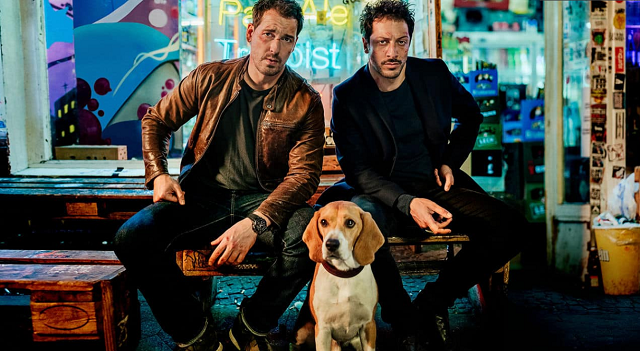 Dopo Dark, Dogs of Berlin è la seconda serie tedesca prodotta da Netflix nel 2018. Il produttore Christian Alvart in una stagione di soli 10 episodi unisce dramma e poliziesco in un abbinamento abbastanza noto che è però portato avanti con originalità. Sullo scenario di una Berlino in cui regna la malavita, tutto ruota intorno all'omicidio del calciatore turco-tedesco Orkan Erdem, rimasto ucciso prima di un'importante partita internazionale. La polizia dovrà risolvere questo mistero, incontrando sempre più difficoltà legate alla diffusa criminalità berlinese e scontrandosi con gruppi come quello dei neonazisti del quartiere Marzahn o quello dei Kovac, criminali serbi probabilmente implicati nell'omicidio.
I due agenti protagonisti, Erol Birkan (Fahri Yardım) e Kurt Grimmer (Felix Kramer), si muovono attraverso una trama intricata e ben costruita in cui fanno la loro comparsa anche molti altri personaggi.
Insomma, un prodotto Netflix su cui vale la pena buttare un occhio, soprattutto per i fan del genere poliziesco.