Nel 2012, prodotta da Magnolia Fiction e distribuita sul canale YouTube dei The Jackal, fu pubblicata una Web Serie dal titolo: Kubrick – Una storia porno. Questa Serie – scritta dal collettivo La Buoncostume (recentemente autori di The Comedians per Sky) – è nata per essere trasmessa in televisione. Faticando però a trovare un'emittente disposta a mandarla in onda, ha scoperto nel web il suo perfetto canale d'uscita.
La Serie vanta un cast di attori di tutto rispetto: Dario Aita, Flavio Furno, Lorenzo Richelmy, Elena Radonicich, Margherita Vicario, Lorenzo Patané e la partecipazione di Francesco Malcom, Immanuel Casto, Lucia Mascino e Andrea Di Casa.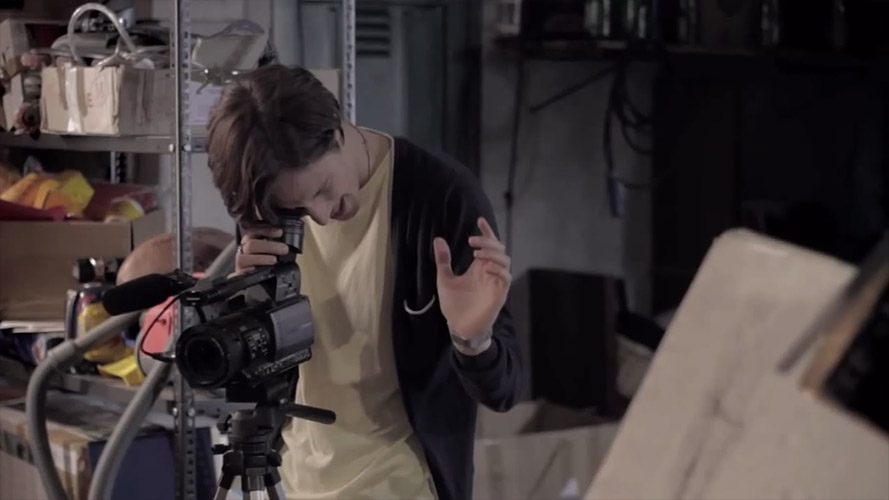 Il titolo nasce da uno dei progetti irrealizzati di Stanley Kubrick: Blue Movie, tratto dall'omonimo romanzo di Terry Southern (sceneggiatore de Il Dottor Stranamore e Easy Rider). Kubrick, noto esploratore di generi, progettava di adattare il romanzo per realizzare il primo film porno ad alto budget, con l'attrezzatura degli studios e con le star coinvolte in veri rapporti sessuali.
La trama di Kubrick – Una storia porno ruota quindi attorno a un collettivo di registi che raccontano come, cinque anni prima, si sono ritrovati loro malgrado ad abbandonare il sogno di fare cinema d'autore con tematiche sociali per lavorare nell'industria pornografica, morente a causa dei video amatoriali che spopolano sul web.
Felici di aver finalmente trovato un produttore disposto a finanziarli e consolandosi nell'idea che perfino il grande maestro aveva progettato un'incursione nel mondo del porno, il trio decide di accettare l'incarico, soprattutto per l'alta remunerazione.
Avevamo sempre avuto la passione per il cinema. È che ci mancava tutto il resto.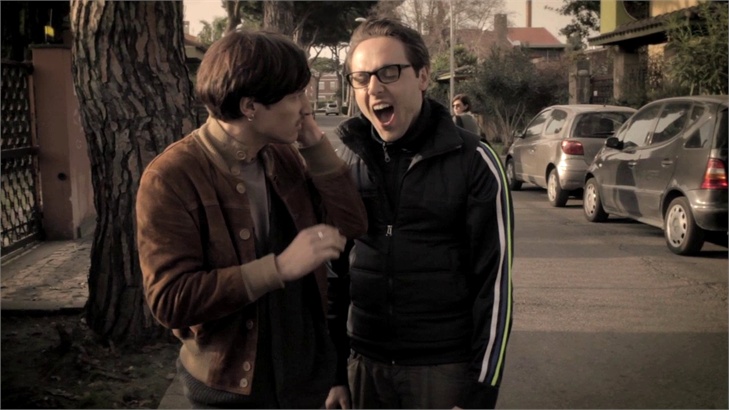 Kubrick è una Web Serie sul porno, non una Web Serie porno. Utilizza una comicità molto arguta e una trama metanarrativa che chiaramente non può che non ricordare Boris. Come nella ormai Serie cult della Fox (di cui vi abbiamo parlato in questo articolo), lo spettatore si trova trasportato nel mondo di chi il cinema lo crea. Così scopre i meccanismi e i "dietro le quinte" della realizzazione di un prodotto audiovisivo.
Le difficoltà nel mettere in scena un film porno ci vengono mostrate in scene esilaranti. Basta pensare al casting per trovare l'attore protagonista (che non può non ricordare il trio Aldo, Giovanni e Giacomo in "Chiedimi se sono felice") o la ricerca di una prostituta disposta a recitare nel ruolo principale.
In particolare troviamo il personaggio di Dante (interpretato da Lorenzo Richelmy, il Marco Polo di Netflix) e il suo rapporto con l'astuta sorellina (Margherita Vicario), che si improvviserà produttrice. Farà i conti anche con una cotta per la bellissima vicina di casa (Elena Radonicich), entusiasta di partecipare al progetto, col disappunto di Dante..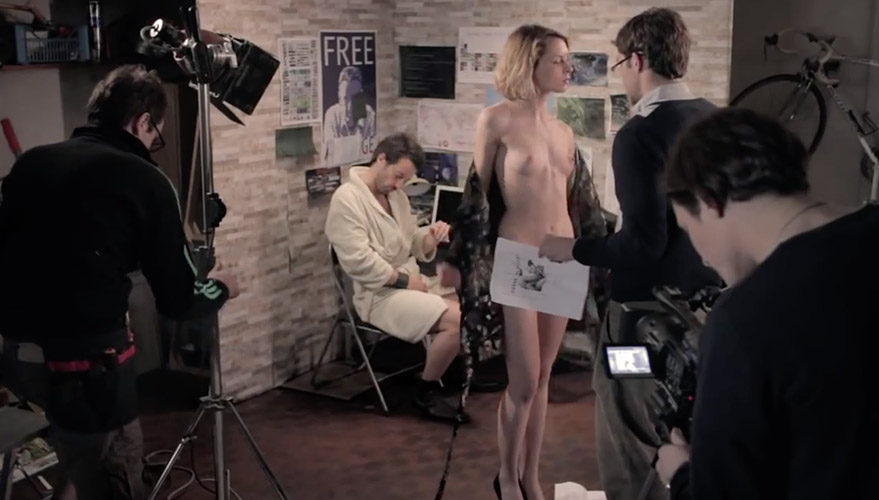 Kubrick – Una storia porno scorre velocemente, senza intoppi o parti noiose, grazie anche al breve format di soli tre episodi da dieci minuti.
Quello che è certo è che sarebbe stato interessante avere un respiro più largo e un format più televisivo. Lna storia avrebbe sicuramente potuto regalare una narrazione più ampia per far entrare Kubrick di diritto nella (breve) lista dei prodotti italiani meritevoli di essere visti da ogni appassionato di serialità.
Nonostante tutto però, Kubrick sfrutta efficacemente la sua breve vita, riuscendo a imporsi tra le Web Serie migliori mai fatte in Italia. Infatti viene ricordata ancora con nostalgia dal pubblico dopo ben sei anni dalla sua messa in onda.
Chiunque volesse recuperare gli episodi li trova disponibili su YouTube e Dailymotion. Magari potrà aggiungersi alla lunga serie di commenti che, a distanza di anni, continua a chiedere di prolungare il progetto!