Spesso si è ironizzato sull'accostamento tra Game of Thrones, la serie dei record, e il mondo del porno. La presenza massiva di scene di sesso all'interno della serie – poi diminuite comunque, nel corso delle ultimissime stagioni – ha fatto sì che, in un determinato periodo, durante la messa in onda di Game of Thrones diminuisse il traffico sui principali siti porno. 
La correlazione tra Game of Thrones e il mondo del porno trova terreno fertile anche nella costruzione di parte del cast stesso. Ci sono infatti ben 6 attrici che hanno recitato nella serie con un passato – o un presente – nel mondo dei film a luci rosse. La maggior parte di esse interpretano personaggi di secondo piano, ma ce n'è anche una che ha interpretato un personaggio principale. Signore e signori, ecco a voi le 6 attrici di Game of Thrones che nella vita reale fanno (o hanno fatto) le pornostar!
SAHARA KNITE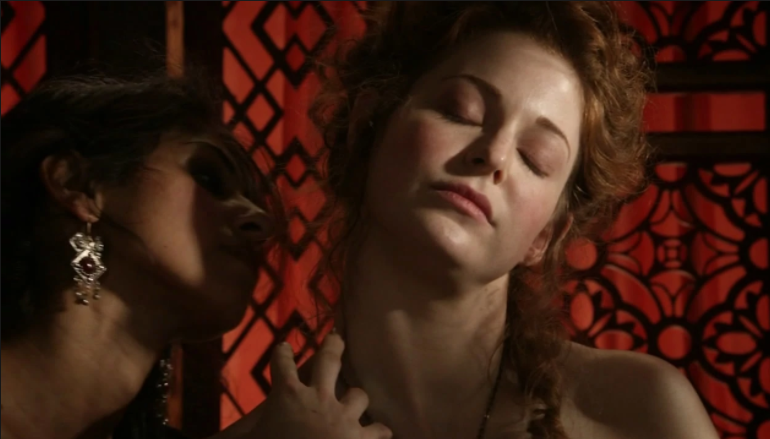 Vero nome Saeeda Voraje, conosciuta nel mondo del cinema col nome d'arte Sahara Knite, l'attrice ha interpretato all'interno di Game of Thrones una prostituta di nome Armeca, tra le stelle del bordello di Lord Baelish. Esordisce all'interno di Game of Thrones durante la settima puntata della prima stagione, e la scena principale che la vede protagonista è quella in cui viene sessualmente istruita da un'altra prostituta, sotto lo sguardo attento di Baelish stesso. Presente anche durante la seconda stagione di Game of Thrones. Quanto al mondo del porno, la Knite ha partecipato a ben 60 film hard dall'inizio della sua carriera, avvenuto nel 2005. La Knite ha oggi 42 anni.