Ma quale settima stagione di Game of Thrones! Ma quale guerra! Ma quali draghi! Ma chissenefrega se l'inverno sta arrivando! La vera bomba di quest'estate non è il nuovo capitolo del pluripremiato gioiellino HBO …
Ma la sua parodia pornografica targata Brazzers!!!!
Signori e signori ecco a voi Queen Of Thrones!!!!!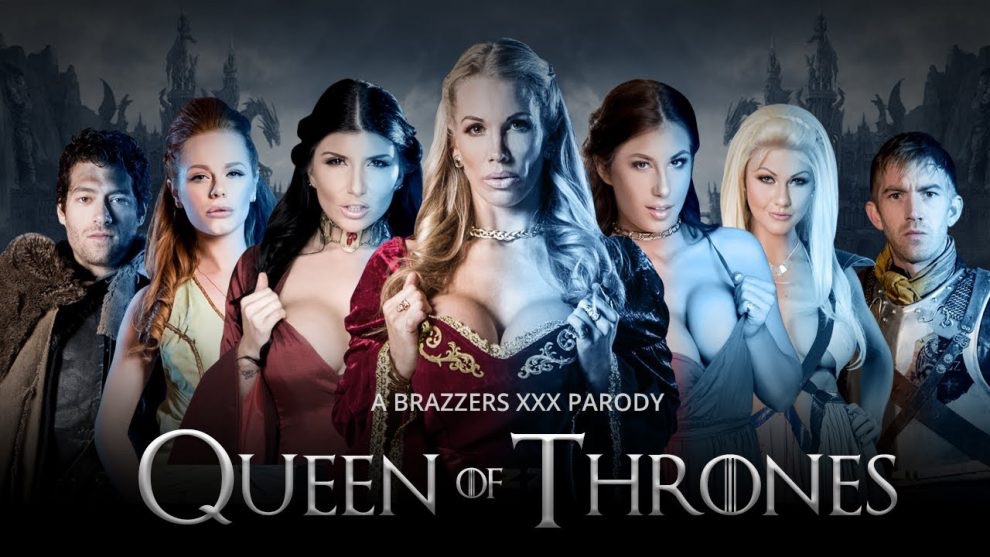 In realtà per realizzarla sarebbe bastato tagliare qualche dialogo e qualche battaglia da Game Of Thrones, ma Brazzers non si accontenta di ciò. Il noto sito vietato ai minori di 18 anni (almeno sulla carta) va molto oltre creando una storia con trama, personaggi e svolgimento:
Il mondo di Westerness è minacciato dagli spaventosi Dead Walkers. Solo il guerriero Jon Doe può salvare la razza umana grazie al suo immenso potere, ma la Regina Sexcei spaventata da cotanta forza lo fa rinchiudere. A questo punto la sensuale Red Woman decide di liberare Jon Doe per permettergli di combattere la minaccia.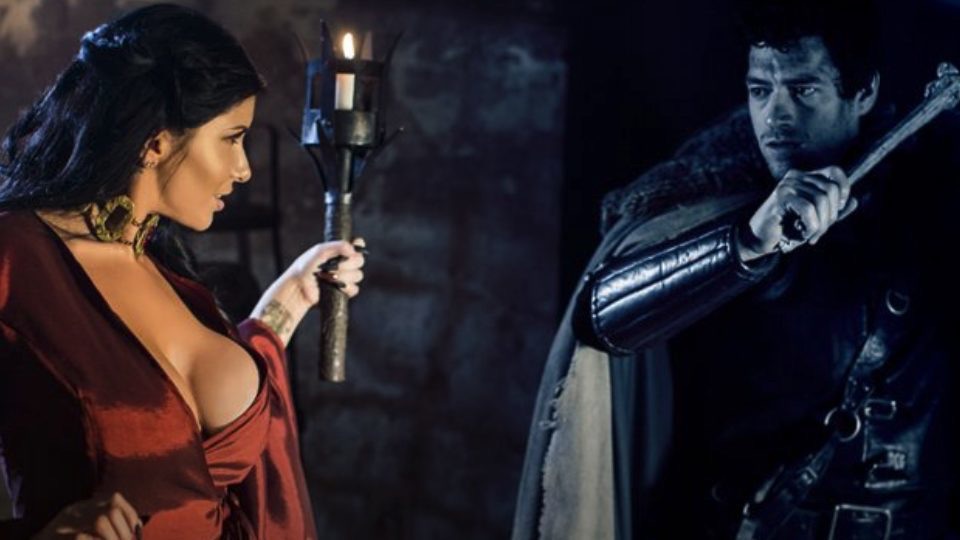 A quanto pare Westerness non è poi così diversa da Westeros e Queen Of Thrones potrebbe avere molto in comune con Game Of Thrones.
Brazzers, cavalcando il clamore mediatico del momento, mette a segno un colpo degno di lode. Dare originalità ad un prodotto pornografico per attirare l'attenzione di un pubblico vastissimo, in un oceano sconfinato di concorrenti, non è compito facile. Anche se viene da ridere bisogna riconoscere agli autori di Brazzers di avere un senso per gli affari impressionante. Infatti tale parodia sta già spopolando sul Web collezionando numeri da capogiro. Analizzando il trend che caratterizza i fenomeni mediatici (pornografici e non) è facile intuire che questo esperimento, che non è neanche il primo (qui vi parlammo della parodia pornografica di Breaking Bad) potrebbe far partire una lunga serie di prodotti simili.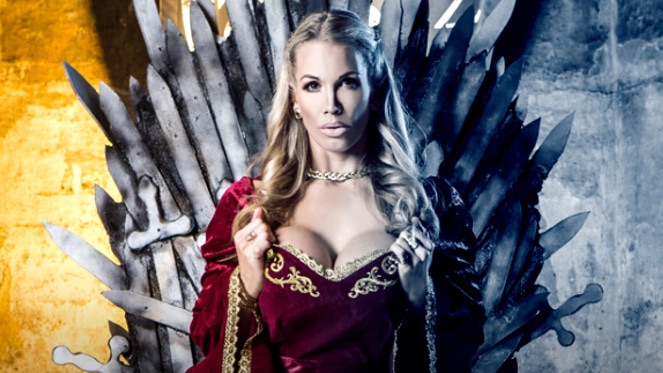 Appuntamento dunque con il porno a tema The Walking Dead ad Ottobre? A questo punto aspettiamoci di tutto.
Bando alle ciance ed ecco il Trailer!!!!
Come già detto, in fin dei conti Queen Of Thrones non è poi così diversa da Game Of Thrones.