Sono anni che stiamo davanti ad uno schermo a cercare di capire le storie, le dinamiche, i trucchi, gli inganni di un mondo che è stato creato per farci letteralmente andare fuori di testa. Sono anni che guardiamo una Serie Tv che non ci regala solo morti sanguinolente e organi sparsi per lo schermo ma grandi emozioni, intrighi e colpi di scena. E' da tempo immemore che cerchiamo di capire chi trionferà in questo gioco che si fa sempre più duro e aspro. Game of Thrones è ormai parte integrante della nostra vita e non sappiamo già come fare al pensiero che nel 2019 finirà anche l'ultima stagione.
Ormai siamo agli sgoccioli e nonostante teorie, supposizioni e poche certezze, ancora non abbiamo la più pallida idea di chi possa sedersi su quello scomodo trono. Ci sono ancora milioni di nodi da sciogliere e davvero poco tempo per farlo. Noi di Hall of Series siamo dei visionari di alta categoria, quindi, abbiamo deciso di esporvi la teoria che ad oggi è considerata la più accreditabile e la più probabile, nonché la più sperata.
Il Maestro Vessicchio: è lui che siederà sul Trono di Spade.
Un uomo che ha costruito negli anni la sua storia, una storia che i posteri racconteranno come leggenda. Un'anima antica, ormai mito dell'era moderna. Un esempio per i giovani di un domani sempre più incerto, un punto fermo nei momenti più sconfortanti di questo Paese. Beppe Vessicchio è un'istituzione e credo sia scontato dire che il sogno della vita di ognuno di noi, sì, anche il tuo, caro lettore, è quello di vederlo seduto su quel maledetto trono.
Game of Thrones è una Serie Tv da tosti. Non tutti sono degni di farne parte. Vessicchio è uno dei pochi e sarà anche colui che primeggerà sugli altri.
A seguito di approfondite analisi, puntigliosi studi e confronti con George Martin, ma soprattutto dopo aver guardato e riguardato ogni singolo fotogramma della Serie Tv, abbiamo notato che il Maestro appare in moltissime scene importanti, anche se solo in pochi ne hanno notata la presenza.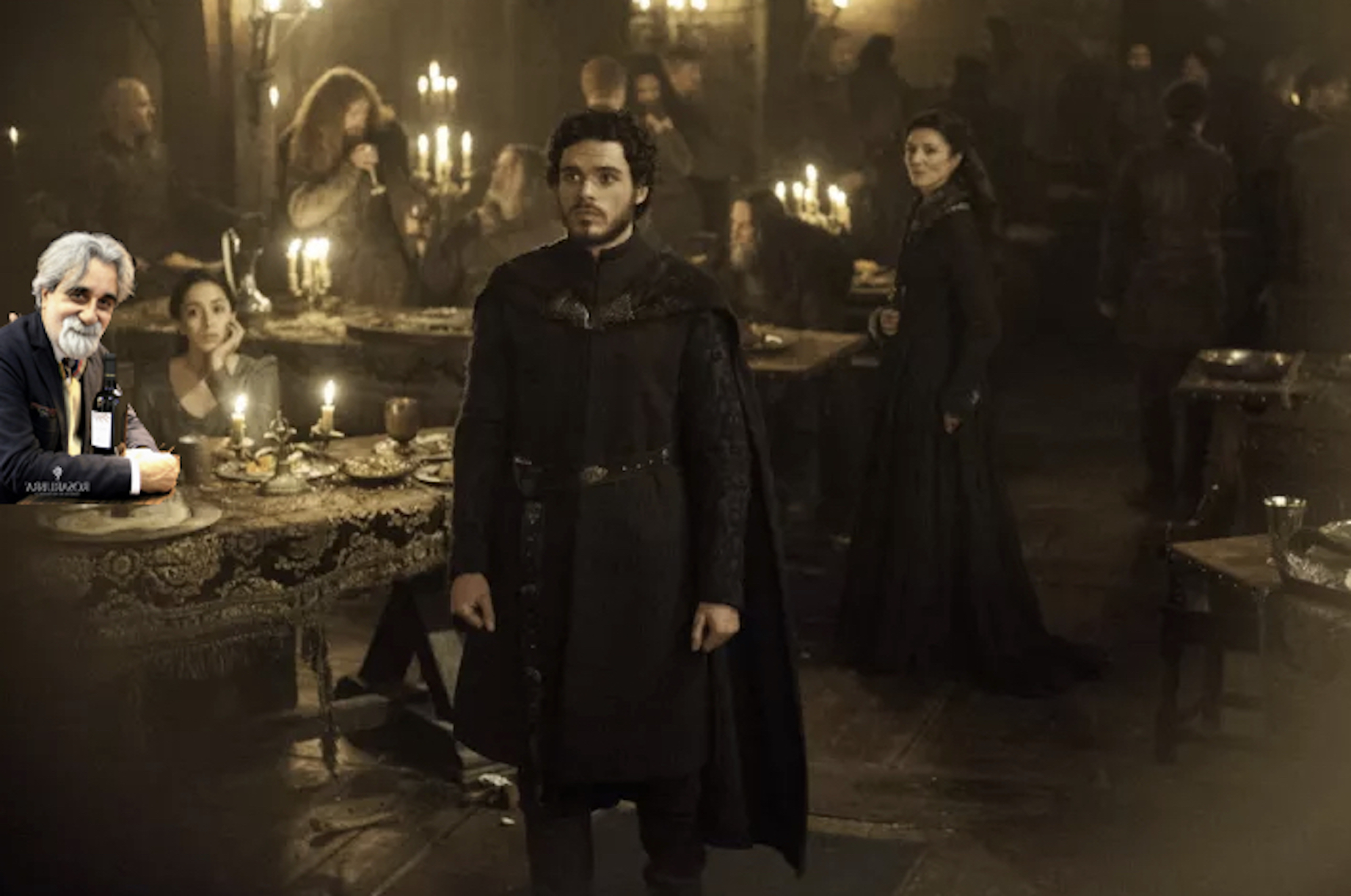 Un uomo che si aggira nelle ombre dei Sette Regni come dietro alle quinte di Sanremo.
Ma come avrà fatto una vecchia roccia come lui a rimanere in vita in un mondo così sadico e pieno di intemperie? Pochi lo sanno, ma dalle ricerche è emerso che la famosa bacchetta del Maestro ha dei poteri magici fuori dal comune. All'occorrenza si può trasformare in spada, o lancia o arco, insomma in qualsiasi cosa occorra al momento. Un'altra notizia che sanno pochi appassionati è che Vessicchio è uno dei personaggi più longevi della storia. C'era al tempo dei Targaryen (tempi che tanti vorrebbero conoscere), c'era al tempo dei Primi Uomini, lui è una forza benevola e incontrastabile che agisce senza farsi notare e così è potuto rimanere in vita per tutte queste decadi: difendendosi e rimanendo nell'ombra.
Ma a che casata appartiene il caro Giuseppe?
Regale, nobile, leggiadro e saggio, proviene da una delle casate più raffinate e ricche di Westeros: i Tyrrell. Infatti è immediata la somiglianza con Olenna, Margaery, Loras e Mace, naturalmente (noto amante ed esperto di musica classica e direttore dell'orchestra del teatrino di Alto Giardino).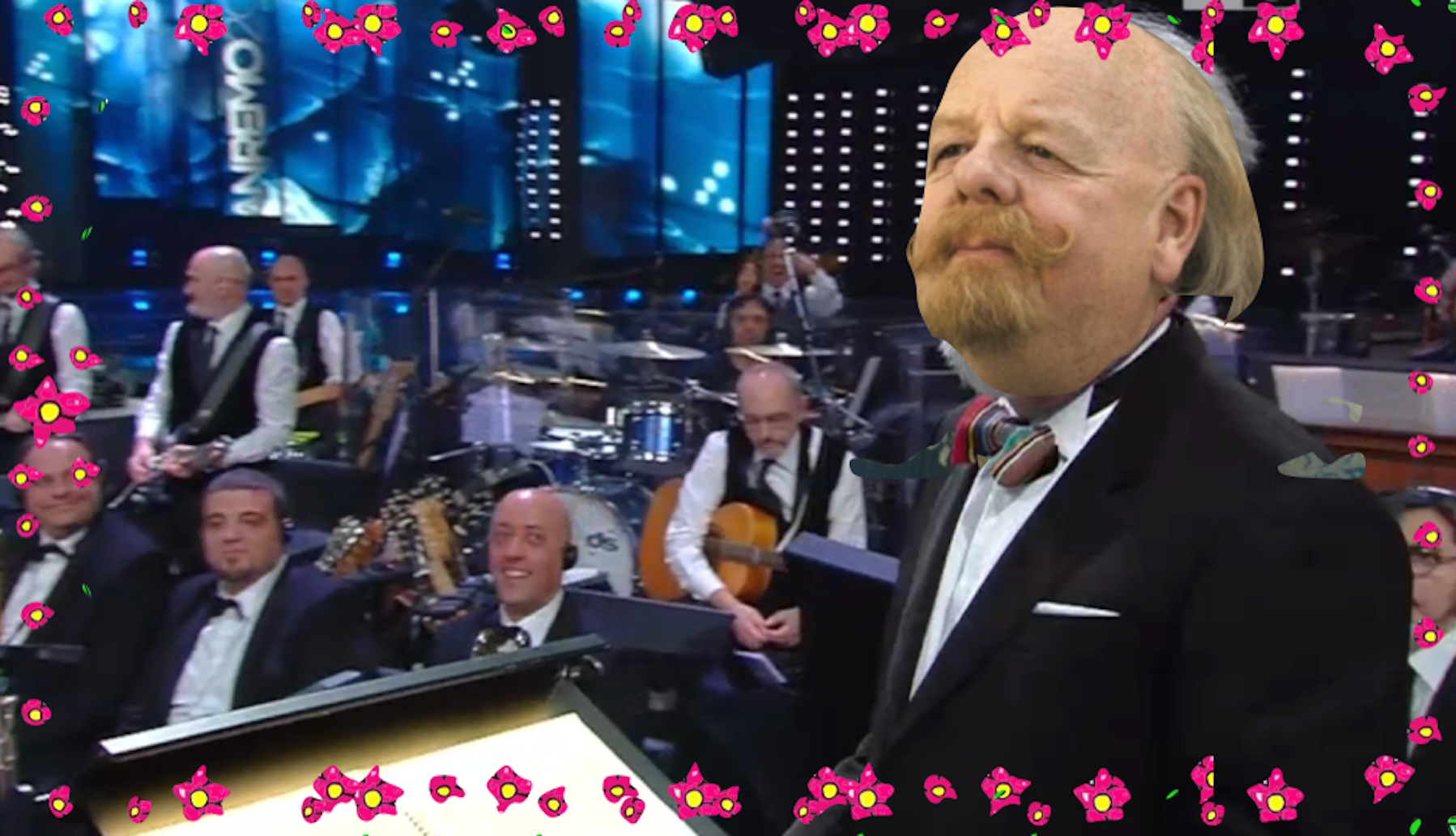 Ma perché ancora non lo abbiamo visto in azione?
Ci aspettiamo nell'ottava stagione un suo breve ma decisivo intervento che spiazzerà tutti gli spettatori. Un colpo di scena che va oltre le capacità di Game of Thrones, che supererà il Red Wedding, la morte di Joffrey, la resurrezione di Jon, l'arrivo dell'esercito Arryn, la fine di Petyr Baelish (neanche lui sapeva dell'esistenza del Maestro). Beppe irromperà nel mezzo della guerra finale fra umani ed Estranei, determinando la vittoria del genere e conquistando il Trono.
Inutile dire che è lui l'Azor Ahai che aspettiamo da anni, l'unico che può mettere in salvo il Regno in un momento così critico in cui  le casate si combattono a vicenda e sembra non riescano proprio a mettere davanti alle loro divergenze il fatto che stiano per morire tutti.
Beppe con la sua saggezza e il suo coraggio da prode guerriero non solo sarebbe in grado di distruggere la minaccia degli Estranei ma sarebbe anche capace di portare la finalmente la pace. Perché? Perché come tutti noi vogliamo bene al Maestro, anche i personaggi di Game of Thrones proverebbero un immediato istinto di benevolenza e fiducia nei suoi confronti. Secondo me il segreto sta nella barba e sappiamo che la barba è un elemento importante in Game of Thrones. La barba è ciò che rende un re tale. Cersei non ce l'ha e sta soccombendo, Daenerys nemmeno e per questo potrebbe fare una brutta fine: la barba è cruciale e quella di Vessicchio ha quasi dei poteri magici.
La resa sarebbe… sarà inevitabile e immediata e la fine di Game of Thrones sarà un tripudio di musica e festa.
Naturalmente conduce il Maestro Beppe Vessicchio.