Nonostante le piattaforme sempre più ricche di contenuti e nonostante il sempre maggior numero di binge watchers, ci sono alcune serie che misteriosamente non riescono a farsi notare da noi italiani. Dico misteriosamente perché possiamo pensare a delle possibili cause di questo fenomeno, ma i veri motivi sono ignoti: insomma, come si fa a non conoscere l'esaltante Billions? Ecco un piccolo elenco dei tesori che sono ancora nascosti a noi italiani!
1. Sneaky Pete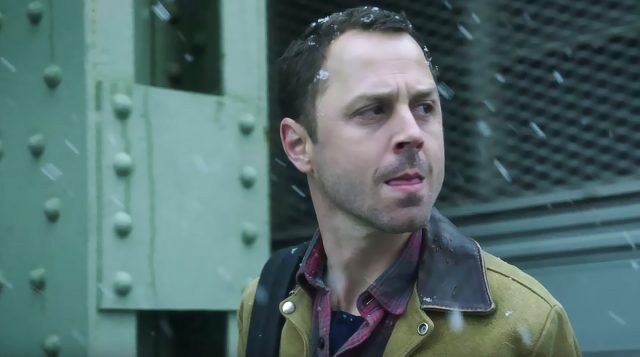 Amazon ha annunciato che Sneaky Pete è stato il suo show più visto in Nord America e il secondo show (original) più visto al mondo (rimanendo dietro solo al famoso spin-off di Top Gear, ovvero The Grand Tour), ma la sensazione è che, nonostante tutto questo successo, nessuno abbia voglia di parlarne (anche se noi lo abbiamo fatto qui).
La serie segue le vicende di Marius Josipovic (Giovanni Ribisi), un abilissimo truffatore che, rilasciato dal carcere in libertà vigilata, assume l'identità del suo compagno di cella, Pete Murphy (Ethan Embry) per sfuggire al suo creditore, il gangster Vince Lonigan (Bryan Cranston), venendo suo malgrado coinvolto nelle attività della sua nuova famiglia acquisita, capeggiata da Audrey Bernhardt (Margo Martindale), che opera nel settore delle cauzioni con poco successo e tanti problemi.
Oltre al cast spettacolare, è da mettere in evidenza il ritmo della serie: non ci si stufa mai, ogni evento porta a un altro e alla fine di ogni puntata rimane quel gusto di qualità che solo pochissime serie hanno.
Allora è facile chiedersi: se Sneaky Pete è osannata da così tante persone nel mondo, perché in Italia non l'ha vista nessuno?
2. Billions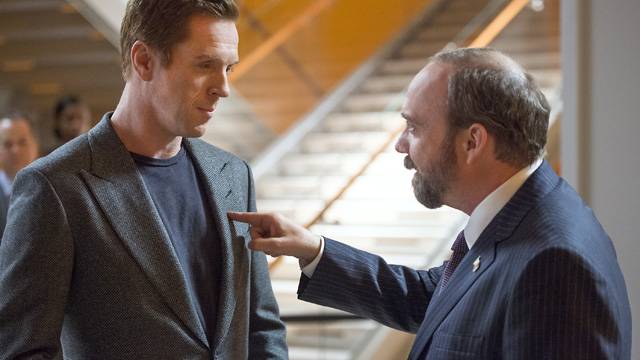 La serie è ambientata nel mondo dell'alta finanza newyorkese, ma in realtà è solo il pretesto per raccontare l'eterna partita a scacchi tra i due (meravigliosi) protagonisti: Chuck Rhoades, (Paul Giamatti) e Bobby Axelrod (Damian Lewis). Il primo è un procuratore generale che dà la caccia al secondo, un broker con una delle società più potenti di Wall Street. La loro lotta, a suon di accordi sottobanco, dialoghi epici e tranelli psicologici, coinvolgerà tutti quelli che li circondano, soprattutto Wendy (Maggie Siff) moglie di Chuck e capo delle risorse umane dell'azienda di Axelrod, quindi in mezzo ai due fuochi tra vita privata e carriera.
Nel suo breve periodo di vita, grazie a un pubblico appassionato e ad ascolti sempre in crescita, è risultata come uno dei prodotti di punta di Showtime. Quindi: perché una serie così avvincente in Italia non va?
La risposta non esiste, ma la possibile causa è che è rimasta una serie di nicchia e non riesce a sdoganarsi.
3. Archer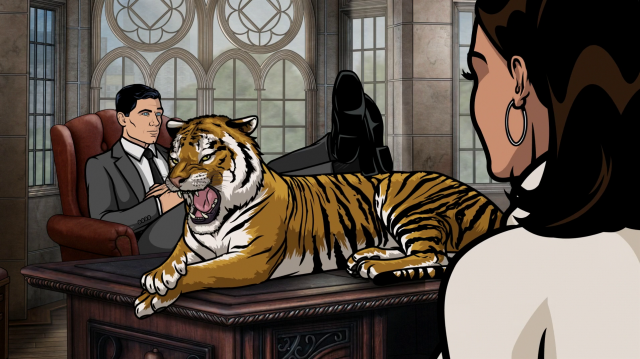 Prendete James Bond, toglieteci tutte ma tutte le caratteristiche da agente segreto. Ora togliete James Bond e metteteci un trentenne infantile, immaturo e alcolizzato, una prima donna senza umanità, un Woodhouse e altri tre o quattro personaggi squilibrati: voilà avete creato Archer.
La serie animata è ambientata a New York, nella sede dell'ISIS (International Secret Intelligence Service), agenzia di spionaggio fittizia dove lavora il protagonista Sterling Archer. Sterling è molto abile nel suo lavoro, ma anche estremamente egocentrico ed egoista, dedito a un edonismo sfrenato, oltre a essere un alcolista incallito e dai comportamenti spesso demenziali. Gli agenti sul campo dell'ISIS sono Lana Kane e Ray Gillette, gli altri personaggi della serie sono: Cyril Figgis, il contabile, Pam Poovey, la direttrice delle risorse umane, il dottor Algernop Krieger, capo della sezione "Ricerca e Sviluppo"(AKA professore pazzo tedesco) e la segretaria Cheryl Tunt. A essi si aggiunge il capo dell'ISIS, nonché madre di Sterling, Malory Archer, boss dominante, alcolista come il figlio.
In questo demenziale quadretto (che abbiamo spiegato meglio qui) si susseguono momenti di delirio a momenti di follia totale, insomma non c'è pausa. Sin dal suo esordio nel 2010 la serie è apprezzata per il suo approccio satirico e dissacrante, forse troppo per il pubblico italiano? Eppure I Simpson e I Griffin sono molto popolari in Italia, perché Archer no?
4. The Affair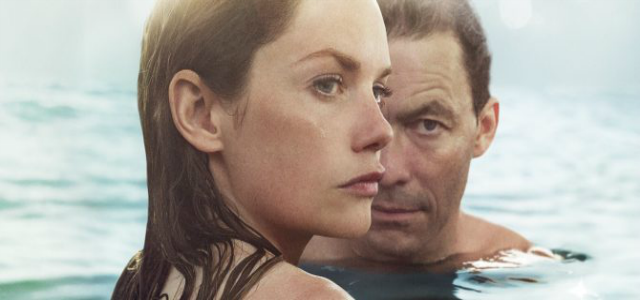 Noah Solloway (Dominic West) è un insegnante di New York che ha pubblicato un romanzo e sta cercando di scrivere un secondo libro. È felicemente sposato con quattro figli. Alison Lockhart (Ruth Wilson) è una giovane cameriera nativa di Montauk che sta cercando di tenere in piedi la sua vita e il suo matrimonio dopo la tragica morte del figlio di 4 anni.
La vita di Noah cambia quando conosce Alison: vedono l'una nell'altro la possibilità di evadere da un'esistenza piena di insoddisfazioni, e in breve tempo i due diventano amanti.
I risvolti e le conseguenze psicologiche della storia tra Noah e Alison vengono raccontati da due punti di vista differenti, quello maschile e quello femminile. Dal loro amore proibito scaturirà una serie di eventi, talvolta tragici, che coinvolgeranno loro e chi gli sta vicino. Premessa interessante e risultato ancora di più.
Perché non ha fatto scalpore in Italia questa storia così sensuale e romanzesca visto che siamo abituati a questo tipo di narrazione?
5. Halt and Catch Fire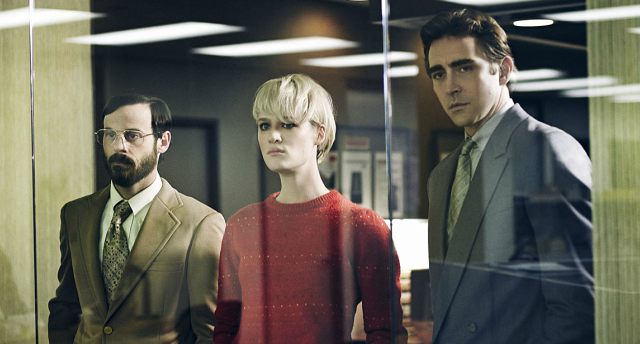 La serie racconta un arco di 10 anni dal 1983 ai primi anni '90, dai primi personal computer al Web, attraverso 40 episodi e 4 stagioni, ed è utile per comprendere i lati meno raccontati della rivoluzione tecnologica degli Stati Uniti. I protagonisti dunque si trovano a dover affrontare un'innovazione dietro l'altra, cercando di seguire un cambiamento continuo.
Un'altra serie che fa della sua componente femminile un cuore pulsante di tutta la narrazione (vedi Fleabag): Cameron, ad esempio, è una giovane ribelle, capace di destreggiarsi in processi di reverse engineering così come di hackerare banche nazionali, dando filo da torcere a qualsiasi collega maschio in circolazione.
Halt and Catch Fire aveva fatto il suo debutto nel giugno 2014 sul canale americano AMC (lo stesso di Mad Men e Breaking Bad) per terminare dopo quattro stagioni nel 2017. Solo l'11 marzo 2019 ha fatto il suo debutto su Rai4/Rai Play: perché nessuna emittente italiana aveva comprato i diritti fino allo scorso marzo? Ma soprattutto perché le persone non la guardano?
6) The Leftovers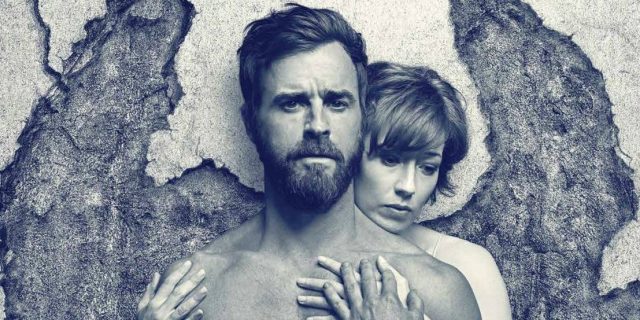 Last but not least, The Leftovers. Una serie che merita sicuramente un posto nell'Olimpo delle serie tv migliori di sempre.
Nominato e vincitore di moltissimi premi, questo prodotto fenomenale si basa sull'omonimo romanzo di Tom Perrotta, e la trama è molto semplice. Il 2% della popolazione mondiale scompare nel nulla e il resto delle persone deve convivere con questa misteriosa 'dipartita'. La scena si concentra su una piccola comunità, Mapleton, dove più di un centinaio di persone sono svanite, e segue le vicende della città tre anni dopo l'accaduto.
Ciò che non è semplice è tutto il resto. Le fantastiche e commoventi recitazioni di tutto il cast, la sceneggiatura geniale di Damon Lindelof, le regie focalizzate di Mimi Leder, le melodie sconvolgenti di Max Richter e l'abbagliante fotografia di Todd McMullen e Michael Slovis. Tutto rende questa serie un capolavoro assoluto.
E allora perché è pressoché sconosciuta?
Una risposta forse esiste ma dovrò essere spietata: bisogna essere immensamente audaci per portare avanti una visione del genere. The Leftovers è introspettiva, fa riflettere, fa pensare, e non lascia spazio al casuale. Bisogna avere una sensibilità molto profonda per affezionarsi a questi personaggi strampalati, eppure assolutamente normali.
Voi siete pronti a compiere questo viaggio interiore?