Dark è stata una serie tv come poche ma esistono tanti altri prodotti simili che vogliamo consigliarvi per provare a superare la crisi di astinenza. Quali sono gli elementi che hanno reso lo show tedesco un prodotto tanto amato nel mondo? Una trama complessa e mai scontata, continui colpi di scena che tengono viva l'attenzione dello spettatore, tematiche importanti condite da elementi sci-fi. Inoltre, Dark fa molta leva su quel senso di nostalgia per le serie tv del passato, più lente e studiate, come Twin Peaks che aveva una narrazione ben diversa da quella frenetica di oggi.
Le serie tv che vogliamo proporvi oggi riprendono quegli elementi che, come abbiamo accennato, hanno fatto la fortuna del dramma creato da Baran bo Odar e Jantje Friese: dai miti nordici a quelli celtici, dalle foreste misteriose a voli che puntano sempre verso la notte.
Ecco quindi 5 serie tv simili a Dark che potrete recuperare sul catalogo Netflix e Amazon Prime Video!
1) Ragnarok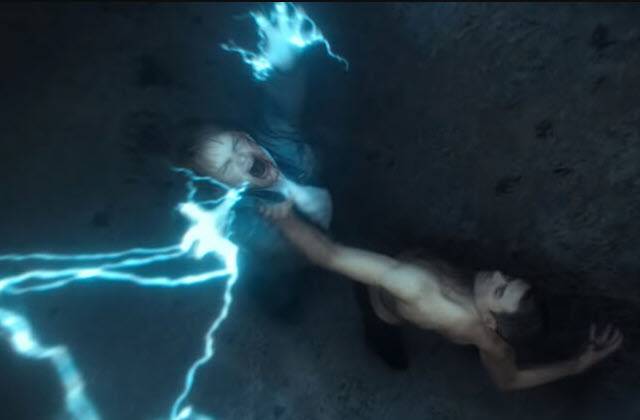 Prodotta dai cugini danesi è Ragnarok, di cui sono disponibili le prime due stagioni sulla piattaforma streaming di Netflix. La serie tv, creata dall'apprezzato scrittore Adam Price, si focalizza su una rivisitazione in chiave moderna dei miti norreni, nel tentativo di renderli affascinanti e freschi anche per le generazioni più giovani. Ragnarok unisce così il fantasy, legato alla cultura antica di un popolo, al teen drama più serio, simile a una serie tv come Skins.
La storia ruota attorno a Magne e suo fratello minore Laurits, costretti a tornare nella loro città natale (chiamata non a caso Edda come la raccolta di poemi) dopo che la madre Turid viene assunta per le Jutul Industries. I ricchi magnati d'industria sono anche gli antagonisti principali di questo racconto, tutti membri di una famiglia che nasconde molteplici segreti e che controlla la città con il denaro e il potere. Magne è il nostro eroico protagonista, diviso tra una normale vita da liceale e un destino più grande che sembra incombere su di lui. Nuovi, straordinari poteri legati ai cambiamenti climatici lo hanno messo sulla strada per uno scontro divino: il Ragnarok appunto.
La serie tv riesce a bilanciare gli elementi drammatici con quelli fantasy, anche se i risultati non sono eccellenti e spesso e volentieri si scade nel didascalico.
2) Equinox
Altra serie tv danese, stavolta ispirata all'omonimo podcast di successo . Lo show conta una sola stagione, disponibile su Netflix, e in fin dei conti va bene così, perché Equinox racconta una storia autoconclusiva che sarebbe stato inutile proseguire ancora. Per molti considerata la nuova Dark, la serie tv danese ha, in realtà, un'anima tutta sua che la avvicina al fenomeno televisivo ma mantiene, allo stesso tempo, una sua indipendenza.
Protagonista di questa storia è Astrid, una giovane donna dal passato traumatico che a ventun'anni dalla misteriosa scomparsa della sorella torna a essere perseguitata da strani incubi e visioni. Similmente a Dark, la serie tv procede alternando due diverse linee temporali: quella del 1999, in cui Ida e il suo gruppo di amici prendono parte a un rito pagano che cambierà la loro vita per sempre; quella del 2020, in cui una cresciuta Astrid decide di risolvere il mistero della sparizione di sua sorella. Sul suo cammino, Astrid verrà più e più volte messa alla prova, costretta a riconsiderare la sua infanzia e tutto ciò che credeva di conoscere.
Equinox affonda le proprie radici nella mitologia nordica legata ai concetti di equinozi, Ostara e Re Lepre fino a un finale di stagione molto enigmatico di difficile comprensione.
3) The OA
Tra le serie tv simili a Dark, troviamo anche The OA. Anche qui è la protagonista della storia a reggere il peso del mondo sulle sue spalle e a dover assolvere a un compito, forse, più grande di lei.
Molto più che una serie tv, The OA è stata una vera e propria esperienza mistica in cui non esistono certezze per lo spettatore, costretto a subire ciò che gli accade di fronte. Lo show, creato da Brit Marling e Zal Batmanglij, è uno dei prodotti più particolari e unici presenti sul catalogo Netflix. Dopo essere scomparsa per sette anni, Prairie Johnson torna dalla sua famiglia adottiva con delle strane cicatrici e una vista che prima non possedeva. Nessuno sa dove sia stata e Praire non ha intenzione di rivelarlo se non a un gruppo di cinque persone a caso della cittadina locale.
Attraverso dei flashback che riguardano la su infanzia e la sua scomparsa, il pubblico scopre cosa sia accaduto a Praire.
A rapirla è stato Hunter "Hap" Percy, un sedicente scienziato con modi tutt'altro che convenzionali e il cui principale obiettivo è quello di studiare i cosiddetti casi pre-morte. A incrociare malauguratamente il cammino di Hap è proprio la nostra Praire che viene rapita e rinchiusa insieme ad altre cinque persone. The OA non è solo uno sci-fi ma un sentito racconto sulle relazioni umane, sulla fede e la speranza. In quei cinque movimenti è racchiuso il nostro essere, una "rappresentazione metaforica dell'Io".
4) Black Spot
Serie tv di produzione franco-belga che mischia elementi crime, thriller e horror. Al centro dello show, un ruolo preponderante è rivestito dalla foresta in cui si svolgono gli eventi sovrannaturali che coinvolgono i vari protagonisti. Villefranche è la cittadina fittizia e molto particolare, in cui le persone muoiono con una frequenza singolare oppure scompaiono senza lasciare traccia proprio in quella oscura e misteriosa foresta. Il capo della gendarmeria locale Laurène Weiss, sua figlia Cora e il procuratore Frank Siriani sono tra i personaggi che rimangono coinvolti negli strani fenomeni riguardanti la cittadina.
Fenomeni che vanno avanti da anni e che affondano le proprie origini in misteriosi riti pagani e divinità celtiche.
I toni di Black Spot sono molti simili a quelli di Dark e Twin Peaks, a cui si aggiungono, però, elementi folkloristici interessanti che aumentano la qualità del prodotto. La foresta rimane al centro di tutto, come la relazione tra uomo e natura. In questo senso, i singoli eventi sovrannaturali rappresentano solo il contorno di una narrazione che vuole approfondire tematiche molto più profonde.
Tra le serie tv più simili a Dark, anche qui, infatti, è molto presente il rapporto uomo-natura e le conseguenze che spesso ne derivano.
5) Into the Night
Parliamo ancora di una serie tv belga. Tratta dal romanzo di Jacek Dukaj, Into the Night è una serie tv decisamente più thriller rispetto alle altre presenti in questa classifica e nel panorama televisivo generale si ritaglia un posticino tra quelle simili a Dark per i toni più che per la trama. Quando un aereo diretto a Mosca viene dirottato da un uomo convinto che una terribile catastrofe si stia abbattendo sull'umanità, i passeggeri sono divisi se credere o meno a quelli che sembrano i deliri di un pazzo. L'uomo costringe il capitano a fare rotta verso ovest, allontanandosi il più possibile dai raggi solari, dato che questi sarebbero diventati inspiegabilmente mortali per l'uomo.
L'unica via di salvezza sembra quella di volare perennemente verso la notte, al riparo dalla luce del sole.
Nonostante la trama e l'ambientazione risultino abbastanza scontate e poco originali, i 6 episodi totali riescono ad appassionare lo spettatore. I pericoli che i passeggeri devono affrontare non sono solo quelli al di fuori dell'aereo ma anche all'interno: la mancanza di carburante, ferite, diffidenza e distanze interculturali che rischiano di far precipitare tutto nel caos.