Consigli Seriali è la nuova rubrica di Hall of Series in cui per un attimo vogliamo trasformarci in una specie di "centro di collocamento per serie TV". Il panorama seriale è talmente vasto e sconfinato, che spesso e volentieri l'imbarazzo della scelta sfocia in un dubbio amletico. Molto frequentemente l'eccessiva concorrenza fa si che alla nostra attenzione sfuggano prodotti di una qualità incredibile, o piccoli capolavori oppressi dai vari nomi che dominano il mercato. "Consigli seriali" nasce proprio per aiutare gli addicted in difficoltà o per illuminare la via a quelli affermati e vogliosi di nuove scoperte.
La prima, fondamentale considerazione da fare su "Luther" è che se siete appassionati di recitazione, se sbrodolate ogniqualvolta sentite un'emozione attraverso uno schermo e andate in cerca di brividi che la vita non sempre riesce a dare siete semplicemente obbligati a guardarvi tutta questa serie nelle prossime 48h. Perché? Beh innanzitutto perché altrimenti Hall of Series si arrabbia, ma soprattutto per la presenza dell'immenso Idris Elba, che con ogni probabilità è tra i 5 migliori attori del pianeta ed è semplicemente magnetico nel vestire i panni di questo burbero e affascinante ispettore inglese.
John Luther è uno sbirro vecchia scuola, uno di quelli che crede veramente nel suo lavoro, ma al contempo è anche un rivoluzionario perché se la sua missione fondamentale è perseguire ciò che è giusto, non necessariamente il rispetto della legge viene da lui considerato una condicio sine qua non.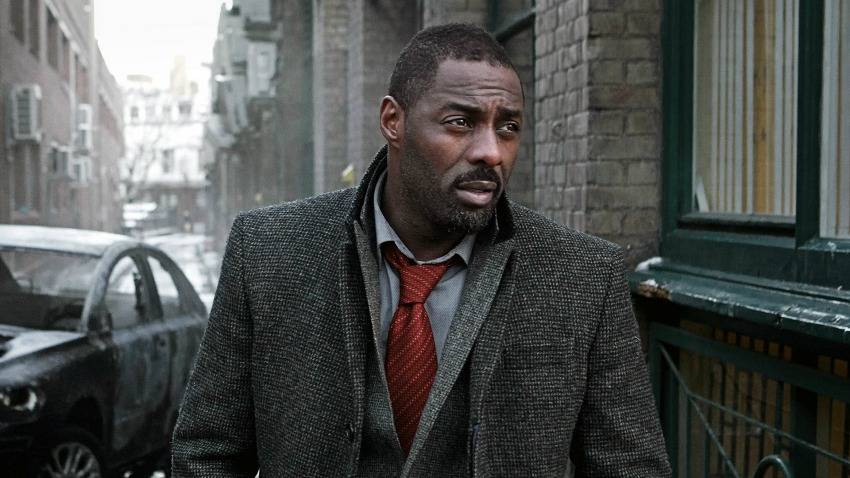 Paradosso? No, semplicemente una forma mentis diversa da quelle a cui siamo abituati, un continuo procedere in equilibrio sui cavi dell'alta tensione, un'interpretazione del proprio mestiere e più in generale della vita che dalla prima inquadratura vi prenderà per la collottola e vi trascinerà con sé, conquistandovi irrimediabilmente.
Nelle sue indagini l'ispettore rimane spesso invischiato in casi spinosi e truculenti, dove gli viene imposto di confrontarsi con menti contorte che riaccendono in lui degli antichi demoni; e dire che teoricamente John sarebbe un brav'uomo, leale e a modo suo onesto, tuttavia una qual certa irascibilità e l'impossibilità a rimanere confinato all'interno delle regole gli impongono di distinguersi. Lo vedrete prendere decisioni impossibili, perdendo un gran numero di persone per questo ma salvandone altrettante, lo vedrete soffrire e lo farete insieme a lui, rimarrete ammaliati dal suo genio e al contempo spaventati dalla sua determinazione.
Nonostante il cappotto e il carisma del protagonista dominino la scena, in questa serie ci sono altri gustosissimi personaggi: a partire da Alice Morgan, la sospetta assassina che si lega indissolubilmente alla vita di John divenendo quanto di più simile a un'amica ci sia  all'interno di essa, questo perché i due condividono un senso dell'umorismo a dir poco spietato, un'anima piuttosto secolarizzata e una qual certa tendenza a sporcarsi le mani per avere ciò che vogliono. I capelli rossi e lo sguardo di ghiaccio di Alice rappresentano senza dubbio l'elemento profano, l'ipotetico diavoletto sulla spalla sinistra di Luther.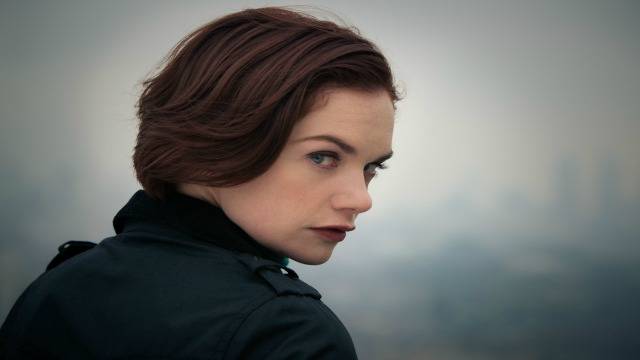 Su quella destra, invece, troviamo il sacro e una serie di piccoli angioletti che ricorderanno in continuazione a John ciò che è giusto fare o meno, che lo aiuteranno a uscire dai momenti difficili: l'autoritario capo Schenk, il buffo Deadhead, il nobile Justin Ripley e la tosta Emma Lane saranno le colonne a cui il protagonista si appoggerà per prendere fiato nel corso delle quattro stagioni, salvo poi riprendere lo slancio e ripartire più forte che mai.
L'ambientazione britannica e le già citate tonalità estreme dei casi costituiscono l'ultimo grande punto di forza di "Luther" : la verosimiglianza. Osservare scene di satanismo, oppure un matricidio o la distorta visione del Mondo di uno psicopatico significa subire uno scossone piuttosto forte poiché di fatto in quei momenti la nostra mente realizza che queste cose esistono al di fuori delle nostre finestre, ma un conto è vederle in un contesto idealizzato spesso di stampo americano, un altro è farlo mantenendo come cornice la marcia, selvaggia e torbida Londra che l'ideatore Neil Cross ha scelto di mostrarci. Ti sembra letteralmente di essere lì, calpestare i ciottolati, percepire l'umidità dei pub e l'odore speziato dei quartieri stranieri, cosa che contribuisce non poco a quel processo che ogni appassionato di serialità considera pane quotidiano, l'immedesimazione.
Insomma, se siete in cerca di qualche cosa di diverso e che stia ben al di fuori dai soliti confini, non vi rimane che prepararvi a correre perché il passo di Luther è svelto e spietato, ma se solo riuscirete a rimanergli in scia vi farà innamorare come mai vi è capitato nella vostra vita!