5) "You just Patrick Swayze'd me!" – The Umbrella Academy, 1×09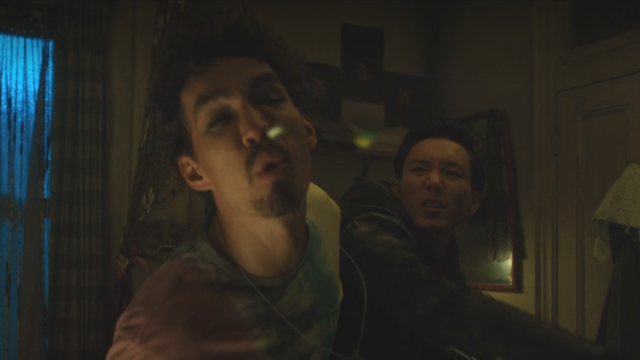 Che Klaus Hargreeves (ecco perchè dovreste amarlo) sia un personaggio iconico, è palese. E il merito è soprattutto del suo interprete, Robert Sheehan, il quale dimostra ancora una volta di essere perfettamente tagliato per questo genere di ruoli. Ne ha dato prova nella 1×09 di The Umbrella Academy, improvvisando una battuta esilarante.
Quando il personaggio di Klaus riceve un pugno dal fratello fantasma Ben, egli scopre di poter "controllare" gli spiriti . E la sua divertente battuta durante questa rivelazione è stata improvvisata da Sheehan. Facendo riferimento al film Ghost, Klaus afferma "Mi hai appena Patrick Swayzato!", poiché come il personaggio della pellicola Ben è riuscito ad avere un contatto fisico con la realtà.