2) Son of a b****! – Supernatural, 3×03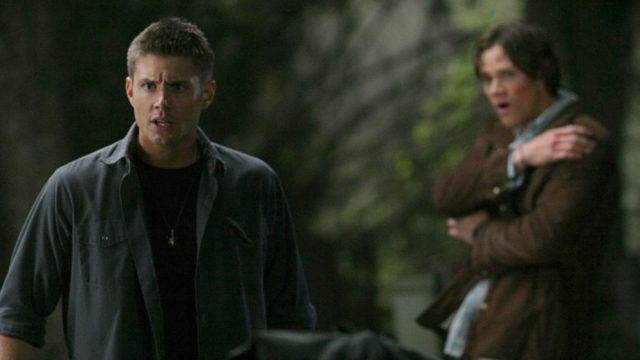 Potrebbe ormai essere considerato il mantra della serie tv, ma l'imprecazione di Dean Winchester non sarebbe mai dovuta esistere. Nell'episodio 3×03 di Supernatural, infatti, dopo che Sam e Dean furono rapiti da Bela Talbot, l'attore Jensen Ackles si lasciò un po' andare, pronunciando la frase "Son of a b****!".
Quell'inaspettata reazione non era presente nel copione e fu improvvisata dall'attore, causando persino l'ilarità del collega Jared Padalecki. Nella scena, infatti, è possibile notare una risata che quest'ultimo nasconde alle telecamere, in modo da non rovinare la ripresa. Dopo quel momento, tale imprecazione è ufficialmente entrata nel vocabolario abituale di Dean Winchester.